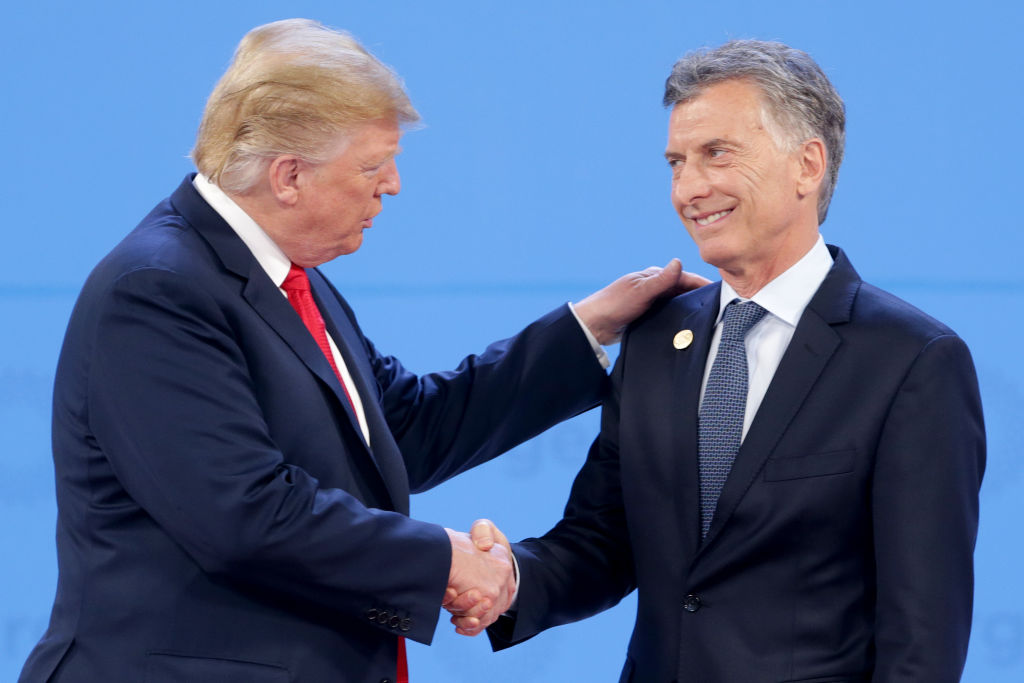 Conservative Argentinian President Mauricio Macri, who Trump has described as a "friend," will leave office on Tuesday after one term, in which his administration oversaw soaring inflation and an economic recession, despite promises of reforming the South American nation's financial situation.
Macri lost by a significant margin in the October election, which saw the victory of left-wing candidate Alberto Fernández, who selected former President Cristina Fernández de Kirchner as his running mate. Fernández de Kirchner, who served as president for eight years prior to Macri, also oversaw a period of economic crisis, which grew worse after her right-wing successor's policies took hold.
"The crisis has deep roots, but President Macri mismanaged the response, exacerbating poverty and hunger," Dr. Jennifer Pribble, an associate professor of political science and global studies at the University of Richmond, told Newsweek.
Despite Argentina's struggling economy, Trump praised Macri for doing "an excellent job" in November of last year.
"I actually did business [with] his father," Trump said of Macri, as he met with the Argentinian leader. "That was in my civilian days."
"You're my friend a long time and you're doing an excellent job," Trump added.
The Argentinian president's ties to the Trump family first drew international attention shortly after Trump's election in 2016. At the time, Ivanka Trump controversially joined a call with her father and the Argentinian leader, prompting many to state their concerns about the president mixing family members with official duties. Despite criticism, Trump inevitably gave Ivanka Trump and her husband Jared Kushner senior White House roles.
"In the call, I also talked with his daughter [Ivanka]," Macri told the Japanese newspaper Asahi Shimbun at the time. "I have known her since her infant days."
Although Macri came to power with promises of international investment and opening up the country's relatively closed economy, while vowing to stave of an ongoing financial crisis, inflation soared, poverty increased and foreign investment remained around the same level. While the exchange between the Argentine peso to the U.S. dollar hovered around 11 to 1 when he took office in December 2015, it now stands at about 60 to 1.
Macri "accomplished what four years ago seemed impossible: worsening the horrible economic situation that he inherited," Hector Torres, a senior fellow at the Centre for International Governance Innovation and a former executive director at the International Monetary Fund, wrote in an article for The Financial Times published Sunday.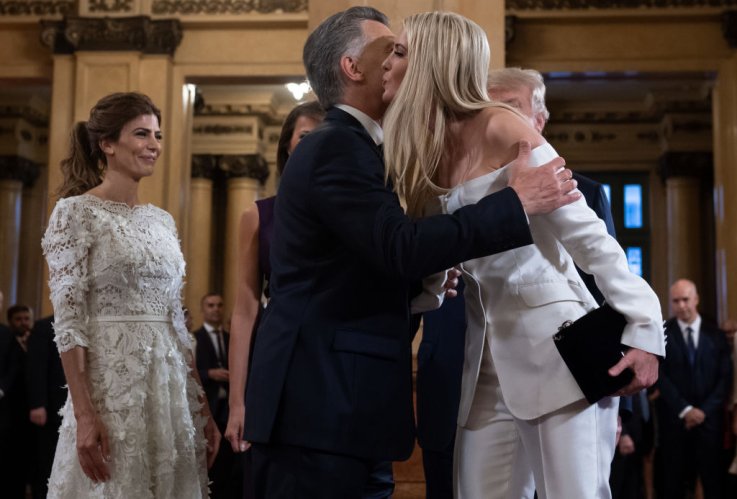 Pribble explained to Newsweek that most economists point to Macri's 2017 decision to "suspend inflation targets" as key to "provoking the financial crisis." She explained that "as inflation grew and the peso devalued, the administration was consistently slow to respond and seemed unable to muster a plan for navigating the crisis."
"President-elect Alberto Fernández seized on this lack of vision, offering up proposals to address hunger and soaring poverty," Pribble said. However, she noted that Fernández will have a difficult challenge in addressing the crisis.
"Recently released figures put the poverty rate at 40.8 percent of the population and nearly 60 percent percent of youth," she said. "It is also estimated that roughly 9 percent of Argentines are food-insecure. The President will need to move swiftly to address this crisis, but his room for maneuver will be limited by fiscal constraints and declining terms of trade."