As we await the impeachment hearing that starts at 9am ET today, the president has had a manic morning on Twitter so far.
Most of it does not need national and international news coverage. But the blog must pause to note that the President of the United States has just taken a spiteful pop at teen climate crisis activist Greta Thunberg.
That really is breathtaking in its meanness. One can only conclude that, apart from Trump being outraged about someone telling him to listen to the science on global heating, it's about the attention.
Any year that Trump is not Time magazine person of the year, he is shocked and affronted, it seems. So the fact that a kid, the youngest Time person of the year ever, made the cover this year and it's a darn girl from Sweden telling him what to do, well that's beyond the pale.
Remember the outrage from the White House last week after a witness at an impeachment hearing made a mild joke using the name of Donald Trump's youngest child, Barron Trump? Barron, 13, is much younger than Greta, 16, and is most certainly not in the public eye as long as he can help it, while Thunberg is on the world stage.
But the rage from Republicans and Melania Trump over that seemed disproportionate at the time and even more ridiculous (to use Potus's word this morning) now.
Time magazine named its Guardians of the Year to be four of the most important, and most damning of Trump's conduct over Ukraine, witnesses at the intelligence committee hearings on impeachment.
They were Marie Yovanovitch, the former US ambassador to Ukraine; Bill Taylor, the US's chargé d'affaires in Ukraine; Fiona Hill, the former White House Russia expert; and Lt Col Alexander Vindman, the White House's top Ukraine expert. That must be galling for the president, too.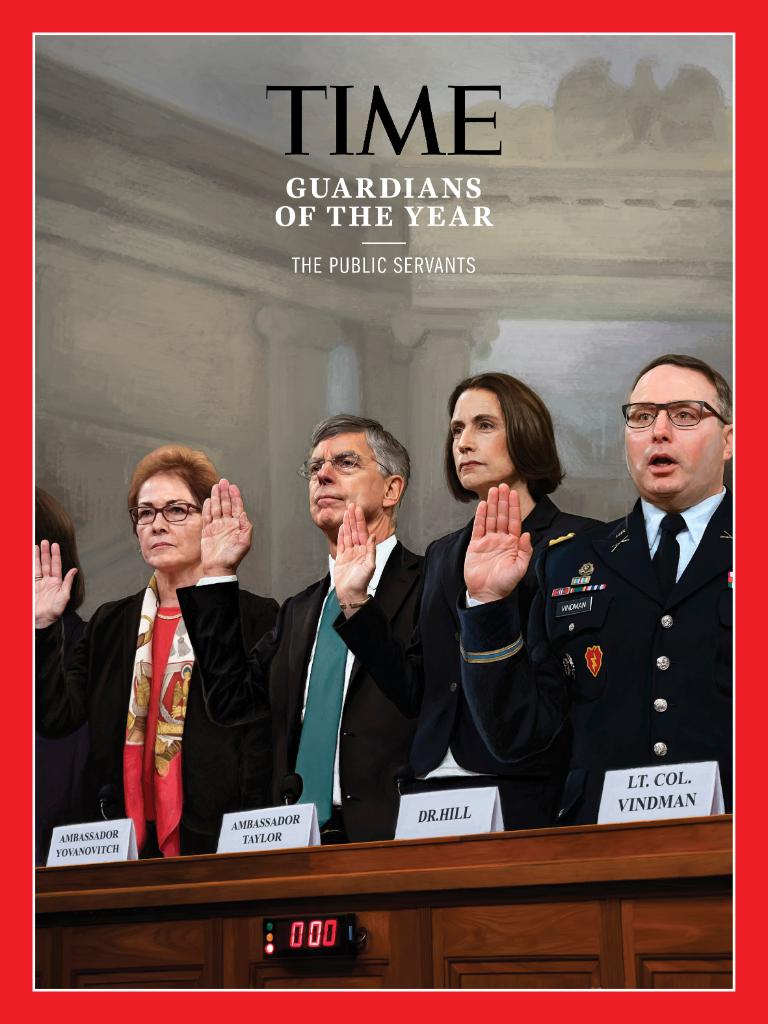 Time also listed the whistleblower who triggered the impeachment investigation as one of its Guardians of the Year, too, but unlike unscrupulous Republicans and conservative TV blowhards didn't attempt to name that person.