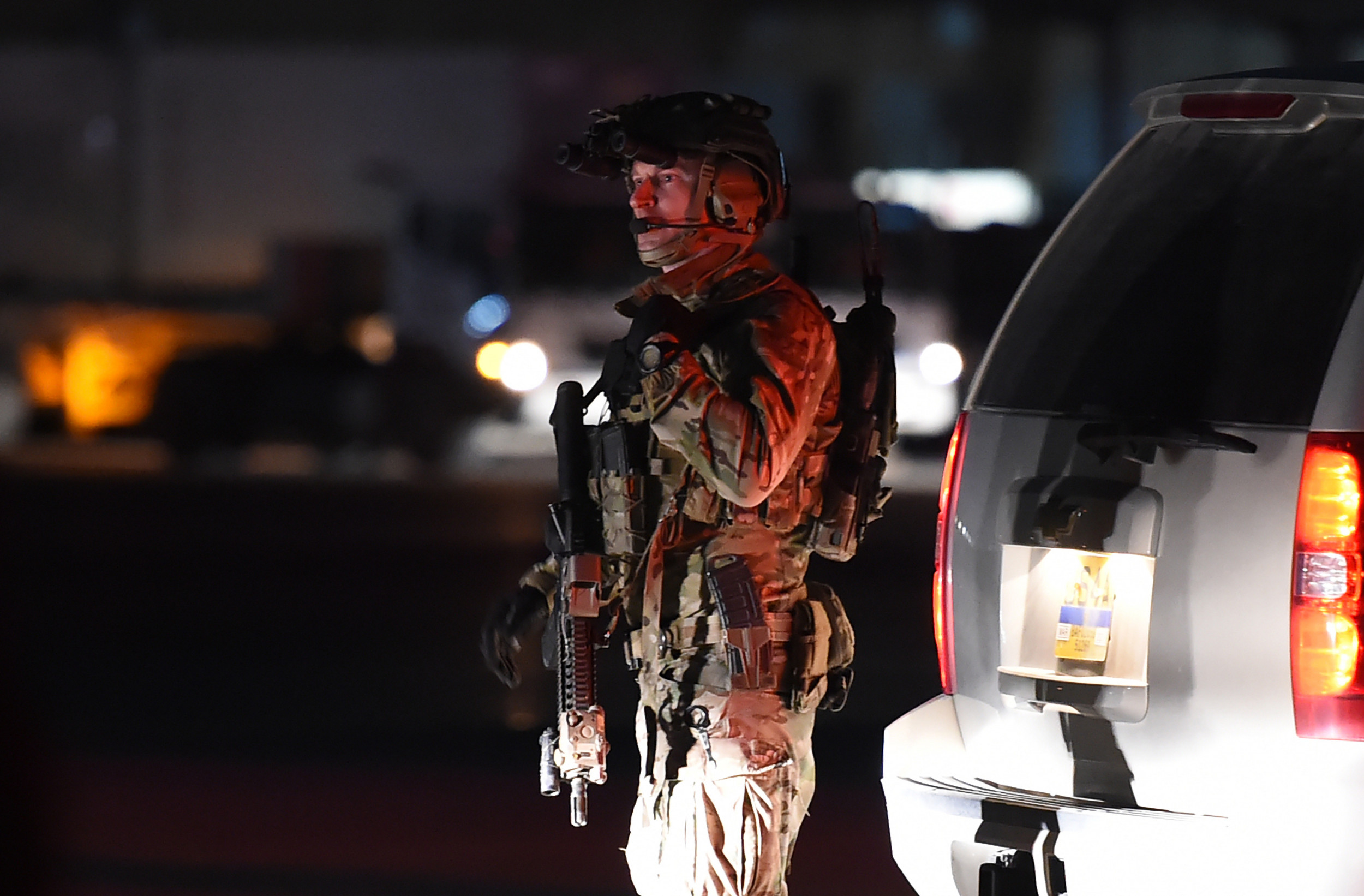 An American convoy near Bagram Airfield, the largest U.S. base in Afghanistan, was targeted by what Pentagon officials described as a suicide bomb on Wednesday, Newsweek has learned. Several Taliban militants have breached the walls at Bagram Airfield.
The attack comes as talks resumed this weekend between the United States and Taliban negotiators some three months after President Donald Trump abruptly canceled a secret meeting at Camp David to broker a deal to end America's longest war.
A senior Defense Department official confirmed to Newsweek that the American military base in Afghanistan had been attacked by a suicide bombing but was unable to provide any further details. The Associated Press first reported the news flash late Tuesday evening.
General Mahfooz Walizada, the police commander of northern Parwan province where the attack occurred, told the Associated Press that the explosion destroyed several homes.
Contacted by Newsweek, no reply was immediately returned from Resolute Support officials in Afghanistan. There are no immediate reports of casualties.
The attack comes a day after The Washington Post obtained more than 2,000 pages of government documents created by the Special Inspector General for Afghanistan Reconstruction. The damning report details how U.S. officials have for years misled the public about the war in Afghanistan—a war that has claimed the lives of more than 2,400 U.S. service personnel have died in Afghanistan since the U.S.-led invasion began in 2001.
Wednesday's bombing outside the gates of Bagram Airfield is just the latest in a long string of attacks the U.S. military installation has experienced. In April, a car bomb detonated outside the base resulting in three U.S. service members being killed. Three other American troops were wounded in the same attack.
Last month, President Trump surprised American forces at Bagram Air Field over Thanksgiving and said, "Victory on the battlefield will always belong to you, the American warrior. In the long run, of course, the future of Afghanistan and nations across this region will not be decided on the battlefield."
He added: "Ultimately, there will be—need to be a political solution, and we're working with the President [Ashraf Ghani of Afghanistan] and we're working with a lot of people right now on a political solution decided by the people of the region themselves."