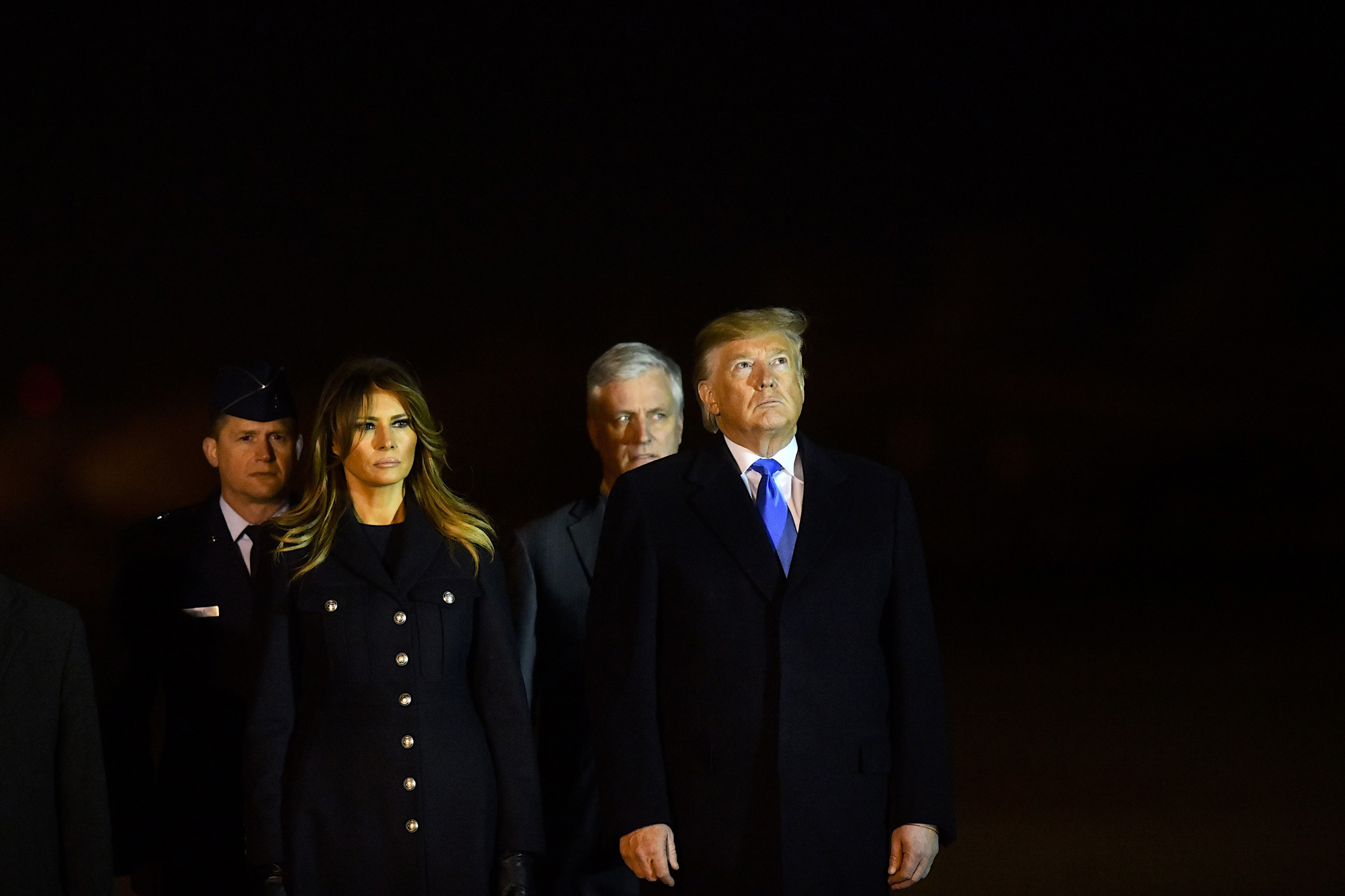 President Donald Trump visited U.S. troops stationed in Afghanistan on Thursday. The unannounced Thanksgiving visit was the president's first, according to The New York Times.
In addition to serving traditional Thanksgiving food, Trump also met with Afghanistan President Ashraf Ghani and said he had reopened negotiations with the Taliban.
"The Taliban wants to make a deal, and we're meeting with them," Trump said. "We're going to stay until such time as we have a deal, or we have total victory, and they want to make to make a deal very badly."
After serving the troops Turkey, Trump addressed them in an aircraft hangar.
The Associated Press reported that Trump ended negotiations with the Taliban over two months ago, after a Taliban bombing in Kabul that killed an American soldier and 11 others.
Vice President Mike Pence made a similar trip over the weekend, paying visit to U.S. troops in Iraq.