Gamers are enjoying video games on their mobile devices more and more with each passing year, and it's a market that mobile accessory company Otterbox is looking to enter.
During this year's CES convention on Monday, Otterbox revealed five new products that will launch in early 2021 that will help not just protect and optimize mobile devices for gaming, but make sure your mobile gaming experience is as easy as can be. The Colorado-based company previously announced, back in September, that it was teaming up with Microsoft to bring gaming accessories to mobile gamers around the world. (And with Xbox's new Cloud Gaming, gamers can take their favorite Xbox games on-the-go on their mobile devices.)
All the products shown will be available to pre-order starting January 25—with a mid-February shipping schedule—and can be found at Otterbox.com, The Microsoft Store, Verizon.com and GameStop.com.
OTTERBOX EASY GRIP GAMING CASE
We'll start with the phone case, as that's what OtterBox is really known for.
The Easy Grip Gaming Case is a case for your mobile device that is designed to make long gaming sessions comfortable and keep your device safe. Not only is the case protected by the OtterBox Drop+, which gives military-grade protection from falls or drops, its CoolVergence technology helps expel heat from your phone.
Located on the inside of the case, the CoolVergence technology will help prevent your phone from overheating and slowing down your gameplay. Its anti-slip design also keeps the phone in your hand and your hands comfortable.
The Easy Grip Gaming Case is only available in Squid Ink/Black at this time, but more colors are being considered. This case will work for iPhone 12/12 Pro, 12 Pro Max, 12 Mini, 11, 11 Pro Max, SE (2nd gen)/7/8, and it's coming soon for select Android devices.
MSRP: $54.95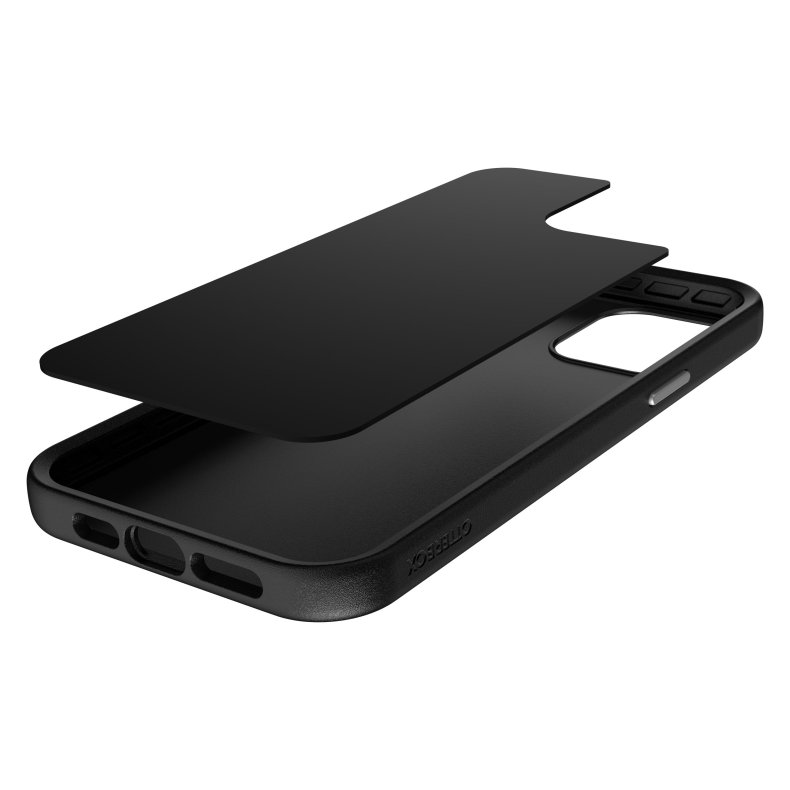 OTTERBOX GAMING GLASS PRIVACY GUARD
Have you ever found yourself sitting on the couch with friends, playing the same mobile game, and then one of them peeks at your phone to see what you're doing?
Well, with the new Gaming Glass Privacy Guard, gamers can protect their screens from prying eyes. The guard is scratch- and shatter-resistant, and it ensures that you're the only one looking at your screen.
Other Glass Privacy Guards only protect the screen when it's in portrait mode, but if you want to game in landscape mode, OtterBox's guard will still protect your privacy.
MSRP: $49.95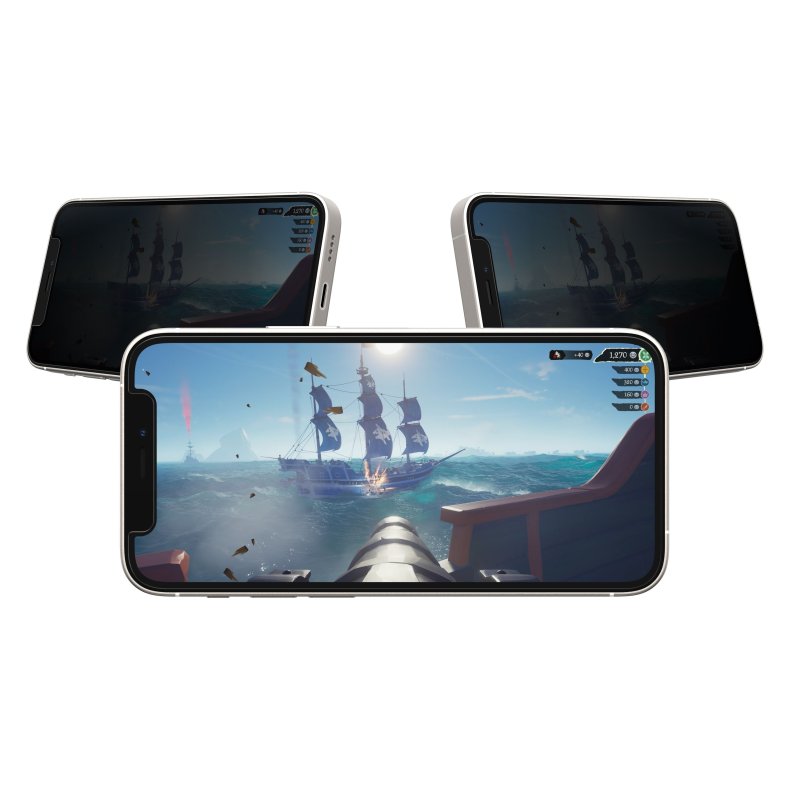 OTTERBOX EASY GRIP CONTROLLER SHELL
The aforementioned partnership with Microsoft has produced this special controller shell for your Xbox controllers.
Similar to OtterBox's protective cases for mobile devices, the Easy Grip Controller Shell will protect your controller from falls while also maximizing your comfort during long gaming sessions.
The grip pads keep your hands comfortable and sweat-free, to make sure your moves are precise.
The Easy Grip Controller Shell is available in three colors: Dark Web, Dreamscape and Galactic Dream for Xbox ONE Controller and Xbox Series X/S Controller. It should be noted that the shells are designed specifically for either the Xbox One or Xbox Series X/S controller, so you won't be able to use your Xbox One shell with your Series X/S controller and vice-versa.
MSRP: $39.95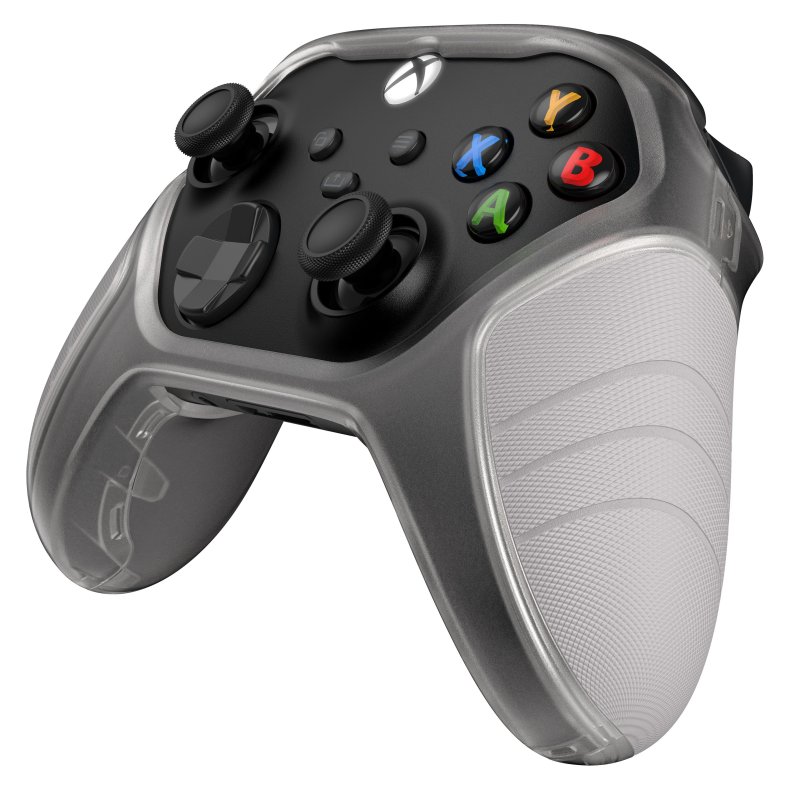 OTTERBOX MOBILE GAMING CLIP
The perfect complement to your new Xbox Easy Grip Controller Shell is Otterbox's new Mobile Gaming Clip.
As the name suggests, this accessory will allow for gamers to effortlessly play their mobile games on their devices without having to hold the device. It's specifically designed to pair with Xbox controllers, to ensure zero interference with your controller's functionality while also balancing the weight of the phone to make sure your wrists and hands don't get tired.
The clip's arm adjusts easily with one hand, in case you need to adjust your phone's position in the middle of a game, and it also detaches easily.
The clip will fit the OtterBox Easy Grip Controller Shell for either the Xbox One or Xbox Series X/S controllers.
MSRP: $29.95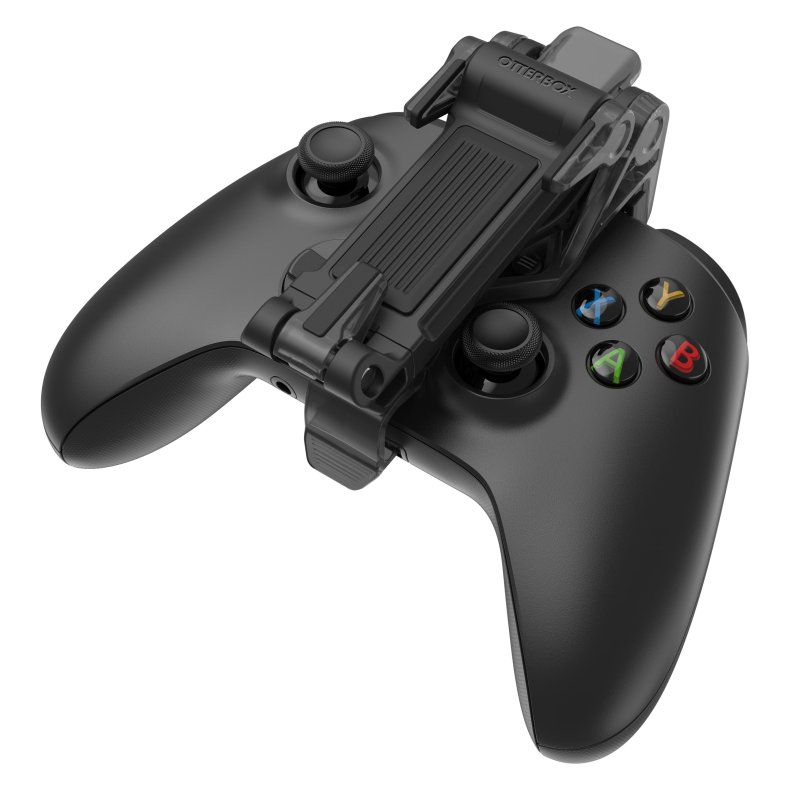 OTTERBOX GAMING CARRY CASE
Lastly, OtterBox revealed a new carrying case to store everything you need for on-the-go mobile gaming.
The special Gaming Carry Case fits your Xbox controller in a protective case that is easy to take with you on the road. You can also store your gaming clip and other accessories for when you need to stop and start playing.
A nifty feature of the Gaming Carry Case is the pop-up stand on the top. Pop it up and place your mobile device on it, so you can play games without having to hold your phone, or use it as a stand to watch your favorite Netflix series wherever you are.
MSRP: $44.95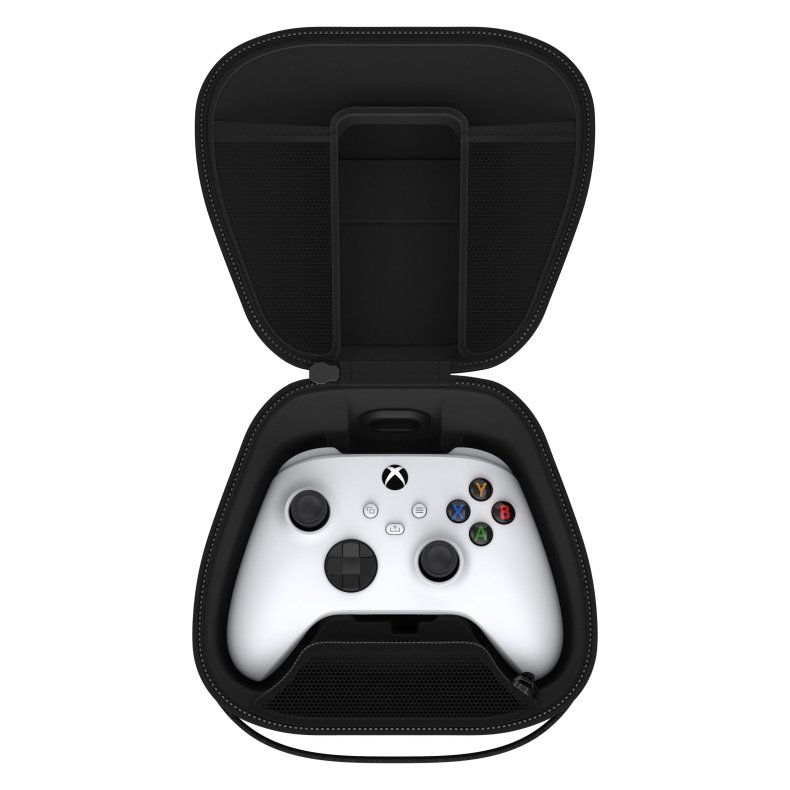 What do you think of OtterBox's line of gaming accessories? Let us know in the comments section.