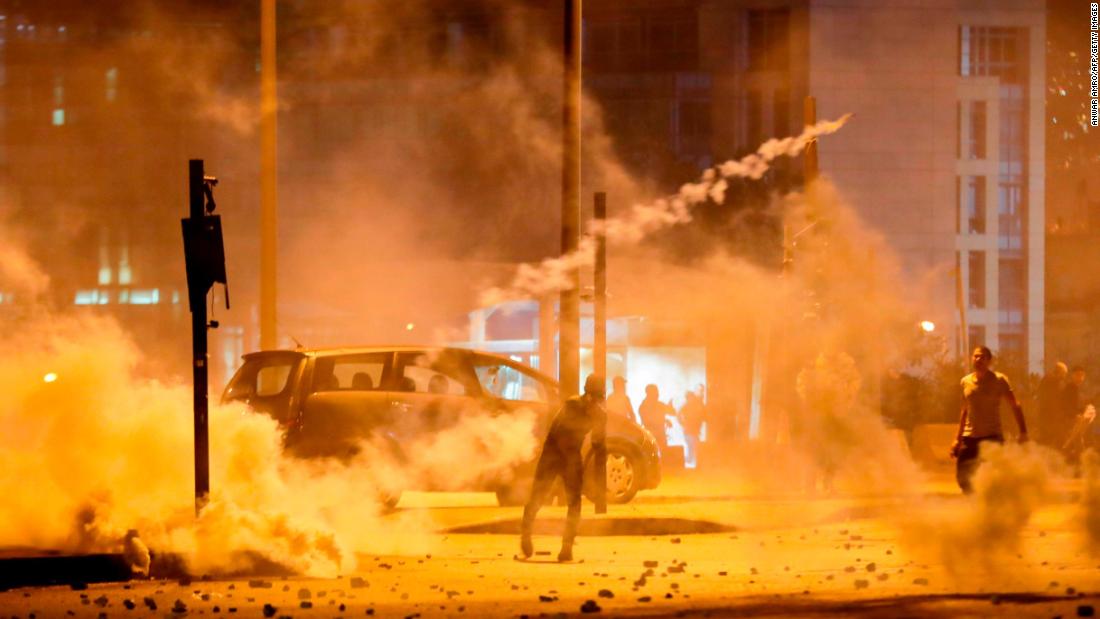 Security forces used teargas, water cannon and rubber bullets to push
protesters
, who pelted them with rocks and firecrackers, away from the main sit-in site and government buildings in the capital city.
The Lebanese Civil Defense and the Red Cross said they transferred 46 people to hospitals and treated the wounds of dozens others on site during hours of clashes.
President Michel Aoun is supposed to hold parliamentary consultations on Monday to choose a new prime minister, with speculation that resigned PM Saad Al-Hariri could be named again to lead the government.