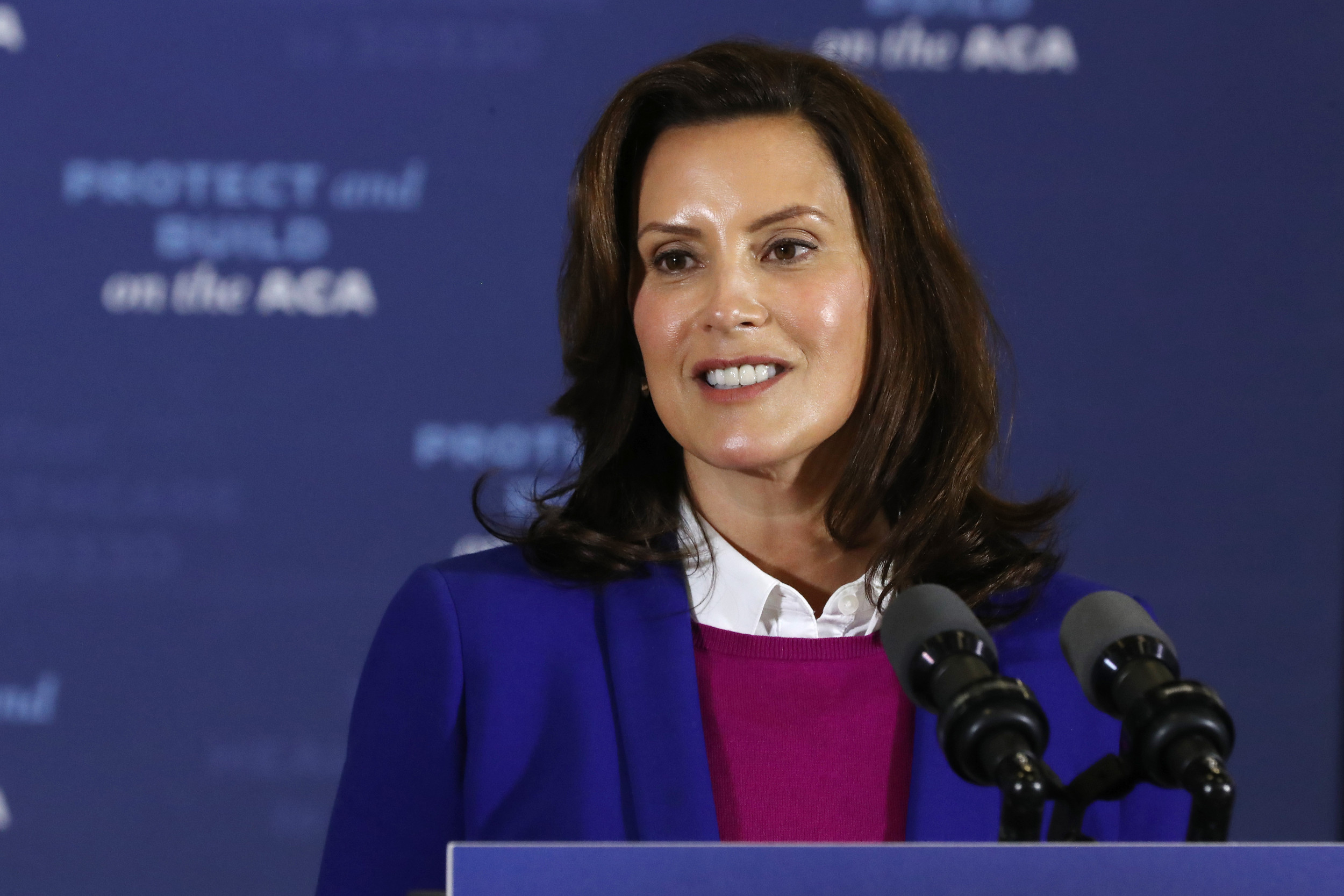 Michigan Governor Gretchen Whitmer fired back at President Donald Trump on Saturday after he called for her to be jailed at a campaign rally in Muskegon, prompting the crowd to chant "lock her up."
Trump lashed out at Whitmer at a rally in her state today. He criticized the governor's mask mandate and urged the crowd to get her to "open up your state" amid the pandemic.
"And get your schools open," the president continued, as the crowd began chanting "lock her up."
"Lock 'em all up," Trump added, pausing as the chants grew.
Hours later, Whitmer responded by accusing the president of putting her life in danger.
"This is exactly the rhetoric that has put me, my family, and other government officials' lives in danger while we try to save the lives of our fellow Americans. It needs to stop," the governor tweeted, alongside a clip from the rally.
Whitmer's Deputy Digital Director Tori Saylor condemned Trump for enabling "violent rhetoric."
"I am the Governor's Deputy Digital Director. I see everything that is said about and to her online," Saylor tweeted. "Every single time the President does this at a rally, the violent rhetoric towards her immediately escalates on social media. It has to stop. It just has to."
Newsweek reached out to the Trump campaign for further comment.
This is a developing story and will be updated with more information as it becomes available.