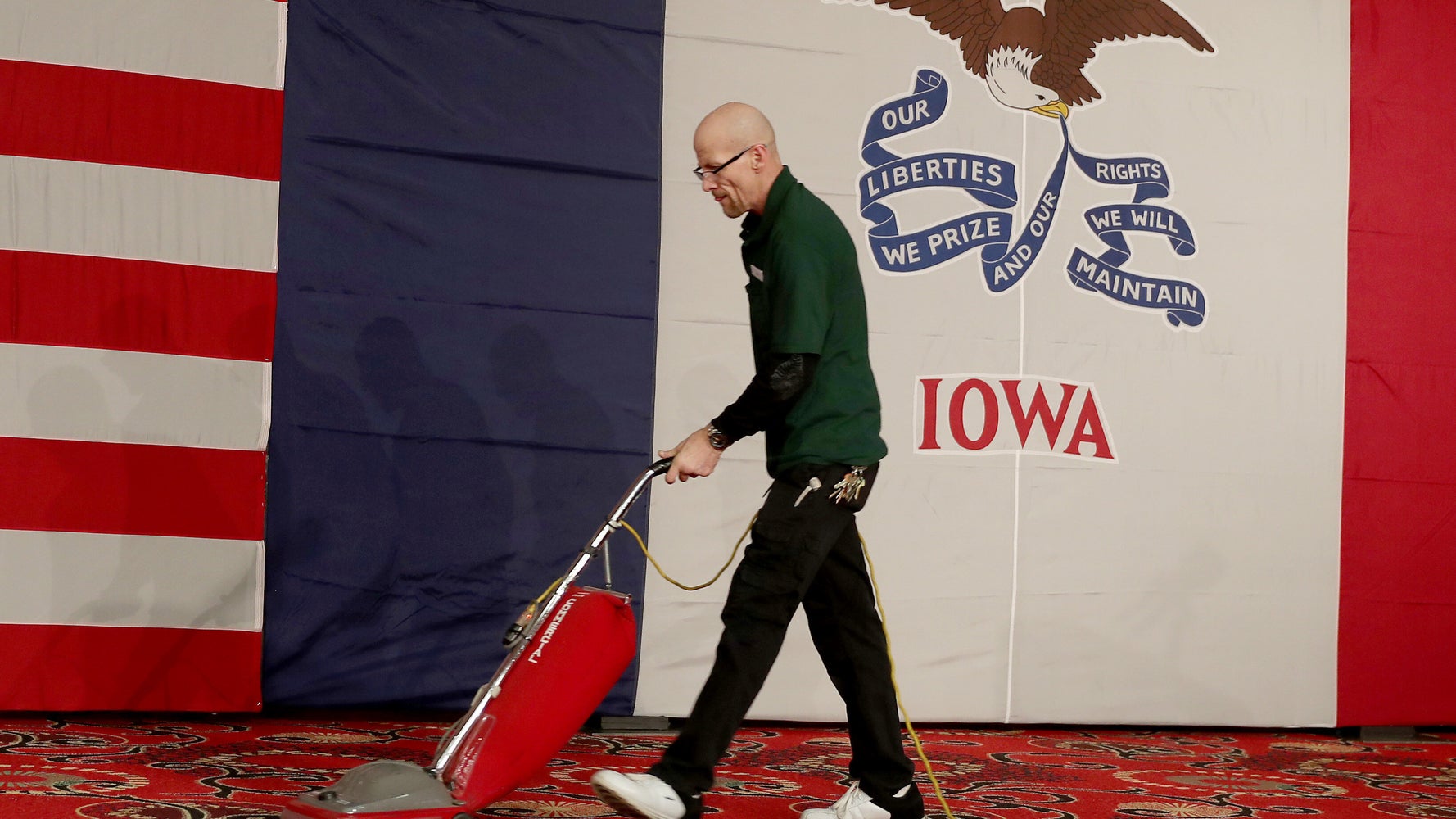 Who won Iowa's Democratic caucuses on Monday? 
As of early Tuesday, no one knew for sure. But that didn't stop some people from pretending they did. 
Former South Bend, Indiana, Mayor Pete Buttigieg said "all indications" showed he had won the first contest of the 2020 presidential campaign. Shortly afterward, the campaign of Sen. Bernie Sanders (I-Vt.) said it thought he had won. Sen. Elizabeth Warren's (D-Mass.) campaign also believed she was still in the running. Early indications suggested former Vice President Joe Biden did not have a good night.  
Until the official results come in, it's all just guesswork. Yet that didn't stop the jokes on Twitter: 
I did think it was weird when they announced that "La La Land" won the Iowa caucus

— Will Bunch 🆘 (@Will_Bunch) February 4, 2020
The Democrats' app, which was new,
Broke down, & a bottleneck grew.
This led to confusion
& then in conclusion
Pete Buttigieg mounted a coup

— Limericking (@Limericking) February 4, 2020
When the Iowa caucus results come back with 69% of votes for Votey McVoteface, I'm going to suspect outside interference.

— chris morran (@themorrancave) February 4, 2020
Just getting word from Iowa that Adlai Stevenson has won the 1956 nomination!

— Ken Jennings (@KenJennings) February 4, 2020
I can't believe it, but I won Iowa.

— Neal Brennan (@nealbrennan) February 4, 2020
Iowa's taking forever to release the primary results because they're embarrassed that Harambe won

— Jesse Fernandez (@JesseFernandez) February 4, 2020
The Curb Your Enthusiasm theme is Iowa's new anthem.

— Mat Johnson (@mat_johnson) February 4, 2020
The Astros winning the Iowa Caucus is not going to sit well.

— Jason Guilbault (@JGuilbault11) February 4, 2020
When you run an electoral process like a ho down, what do you expect.

— Christopher Moore (@TheAuthorGuy) February 4, 2020
Wow, it looks like the no-result DMR poll was a pretty accurate predictor

— Sam Metz (@metzsam) February 4, 2020
The Iowa caucus results are like my fridge. I keep checking to see if there's anything new to consume.

[Checks again.]

Nope.

— George Takei (@GeorgeTakei) February 4, 2020