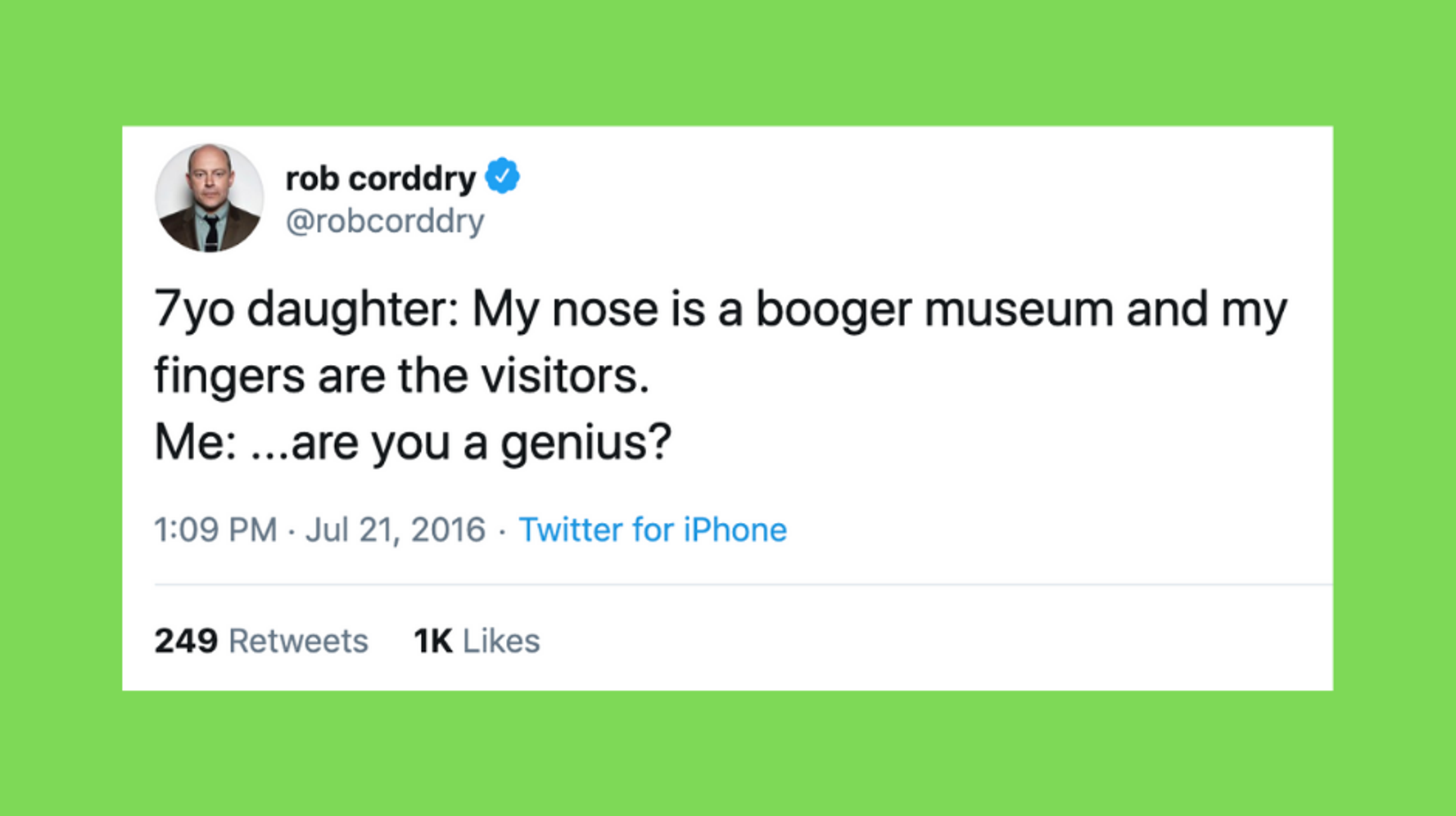 Like many parents, Rob Corddry turns to Twitter to share funny anecdotes about life with kids.
The comedian and his wife, Sandra, have two daughters, Sloane and Marlo. Over the years, he's tweeted about kid jokes, baby drama, mealtimes and more.
In honor of his birthday, here are 30 funny parenting tweets from Corddry.