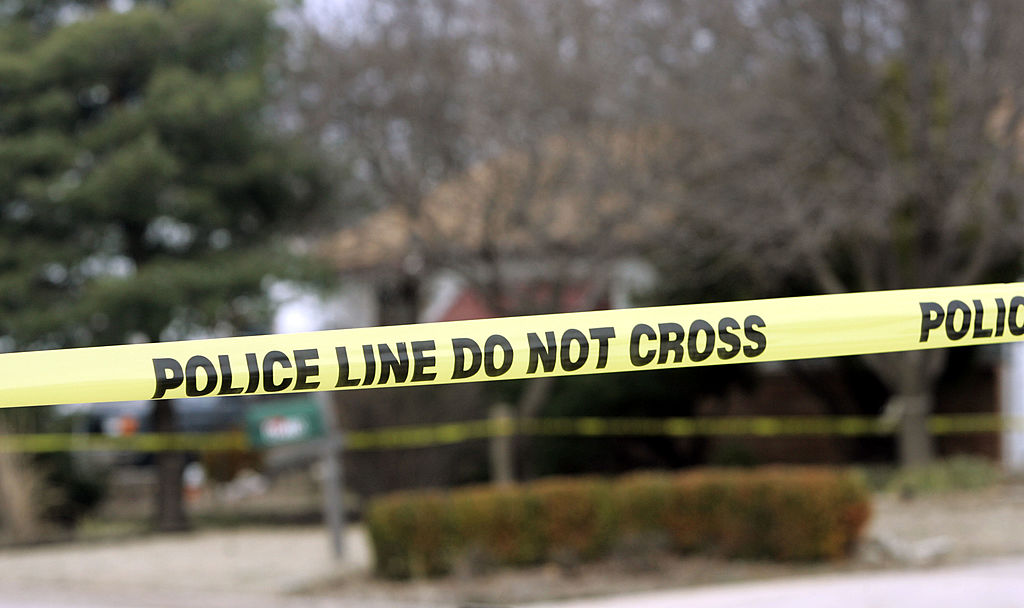 A woman from Olathe, Kansas has been charged with second-degree murder for allegedly killing her mother last month, The Kansas City Star reported.
Mollie Fitzgerald, 38, stands accused of stabbing her mother, Patricia Fitzgerald, 68, to death on December 20. Mollie Fitzgerald was arrested Tuesday.
"On December 20th, 2019, at approximately 1158 hours, Officers responded to the 10200 block of South Shadow Circle in reference to an armed disturbance. Officers arrived and discovered a 68-year-old white female with an apparent stab wound. The female was pronounced deceased at the scene," said the Olathe Police Department in a media release that was tweeted Tuesday.
There has been no word as to what may have sparked the stabbing. Police say that while everyone involved in the incident has been accounted for, according to The Kansas City Star, the investigation is still ongoing.
Mollie Fitzgerald is currently being held in Johnson County Jail on a $500,000 bond. Her first court appearance is slated for Thursday.
Patricia Fitzgerald was in the process of moving back to Kansas after some time spent living in Texas, where her husband, who survived her, ran a law firm.
"We were shocked," said Patricia Fitzgerald's brother, Gary Hunziker, told The Kansas City Star. "It doesn't matter the circumstances — the loss of a sister is what it's all about." Hunziker said he knew very few details about his sister's death when he was interviewed by The Star.
"Tee was one of the kindest people you could ever meet, she was always helping people and animals in need.
'She loved sports and was an avid tennis player and was a huge fan of the Rockets and the NBA," read an online obituary for Patricia Fitzgerald.
Multiple outlets, including The Kansas City Star and The Associated Press, reported that Mollie Fitzgerald had a minor acting role as "Stark Girl" in the 2011 film Captain America: The First Avenger, and can be seen briefly in a scene with the character Howard Stark. Mollie Fitzgerald reportedly worked as the assistant to the film's director Joe Johnston. She had multiple other roles in small independent film productions, according to an IMDB listing mentioned by these outlets, but mainly performed behind the scenes as a director, writer or producer.
Newsweek left a message with the Olathe Police Department via phone requesting a comment, but has not heard back by press time.