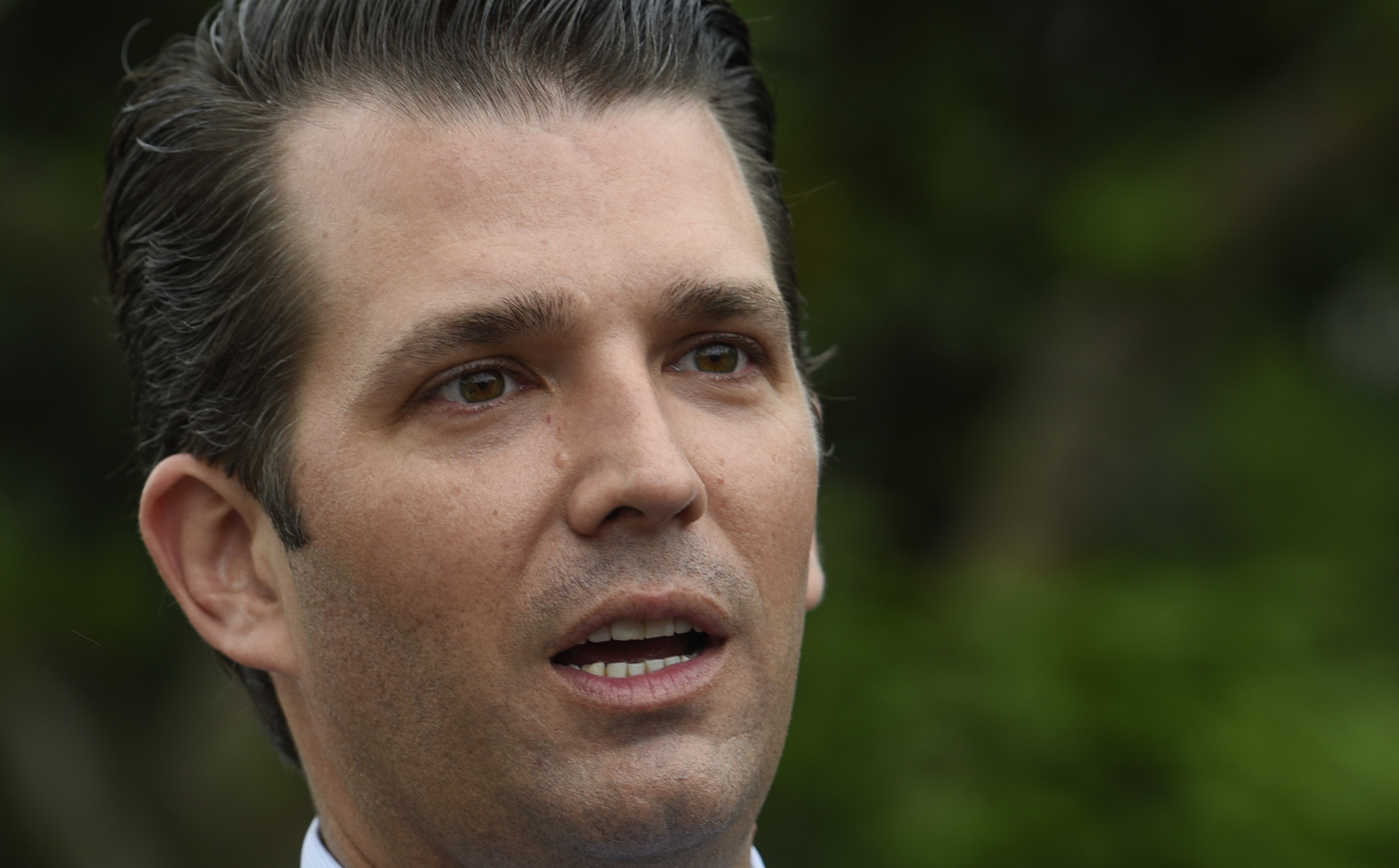 Donald Trump Jr., the president's eldest son, praised his father's handling of the attack on the U.S. embassy in Baghdad Wednesday and compared it to former President Barack Obama's "disgraceful" response to the 2012 Benghazi attack.
In a series of tweets on New Year's Eve, the president vowed that Iran "will pay a very BIG PRICE!", after protesters breached the U.S. embassy in Baghdad and set fire inside in retaliation to America's weekend airstrikes against Iran-backed militia Kataib Hezbollah. Demonstrators shattered windows, burned items from the location and flung rocks over the wall, and some threatened to camp indefinitely outside the vicinity. The siege eventually ended on Wednesday after the Pentagon deployed hundreds of additional troops to the Middle East to defuse the situation.
On Wednesday morning, Trump Jr. took to Twitter praised his father's quick response by comparing it to Benghazi. "It's nice to wake up in a country who once again leads like they should. When our embassy's is [sic] under attack & they ask for help they actually get it… Immediately!," he tweeted. "Yesterday's action vs the disgraceful response at Benghazi is all you need to know about leadership then & now!"
Later in the afternoon, Trump Jr. attacked the mainstream media for allegedly not giving the president enough credit over Baghdad and suggested that the press were not on America's side. "It's a sad day when you can hear it in the media's voice how upset they are that the Iraq embassy attack hasn't turned into a disaster like Benghazi because this administration had the guts to actually take action & defend Americans," he tweeted. "At least we know whose side they're on!"
Newsweek reached out to the White House for comment but did not receive a response in time for publication.
Hundreds of Iraqi demonstrators, chanting "Death to America!" while throwing rocks, stormed through the outer wall of the American embassy after U.S. airstrikes killed two dozen pro-Iran fighters over on Sunday. The protesters also defaced walls with graffiti and demanded U.S. troops to be withdrawn from the area.
An Iraqi intelligence official and senior Pentagon official told Newsweek on Tuesday that the Iranian government played a direct role in organizing the protesters' attack on the U.S. embassy, and that the violent demonstration was distinct from those sweeping the country.
"This is not short of military planning by the IRGC-Quds Force," the official said, speaking under the condition of anonymity. "They wage war not only against American soldiers and civilians, but most of all they wage war against the poor and helpless Iraqi citizens who are against the Shiite Islamic state of Iran."