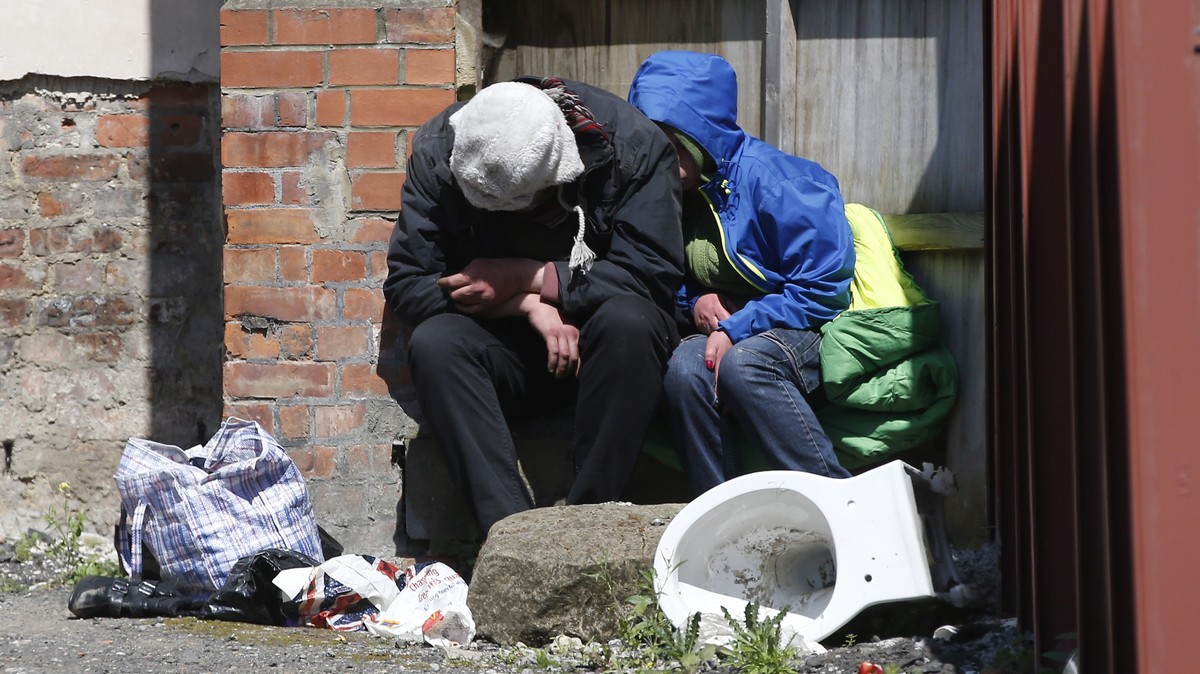 For years, local businesses in Spokane, Washington, have used annoying, high-frequency noise devices to deter homeless people from sleeping nearby. Now Spokane city officials are weighing a ban of the so-called "mosquito" devices, according to the Associated Press.
While sonic tools are widely used in cities from Philadelphia to Edinburgh to keep raucous teens and homeless people from hanging around outside stores, they've been described by critics as cruel and discriminatory.
Homeless people in east London once described the devices as "tormenting" in a 2017 Guardian report, saying they made it difficult to sleep. And people in areas where the devices are deployed have previously reported side effects like headaches and vertigo, although it's unclear whether those symptoms are directly a result of the devices since there's little evidence to show they cause or don't cause harm.
The Spokane City Council is scheduled to vote Monday on a proposal determining whether the devices — which are usually only audible to children and young adults — should be prohibited entirely. The ordinance would make using such devices a civil infraction on first offense and a misdemeanor on second offense, as long as the violations occurred within a year of each other, according to the Associated Press.
Some businesses argued to the local Spokesman-Review that the devices are genuinely useful as a "last resort," though. A vice president of NAI Black, a local property management firm, told the paper that getting rid of the devices won't fix anything.
"These Mosquitoes don't hurt anybody," Thomas Hix, the company's vp of commercial property management, told the Spokesman-Review, referring to a specific brand of the devices. "We have companies that start work at 5 a.m., 6 a.m., and they were not comfortable with these people just hanging around and walking by them."
It's unclear whether the city's mayor, David Condon, will approve a ban if it passes the city council, according to the paper.
The high-pitched frequencies also aren't the only sound businesses use to deter homeless people and teens.
Some 7-11 stores in Los Angeles blast classical music to keep people from camping outdoors. West Palm Beach, Florida, wanted to play "Baby Shark" on a loop to deter homeless people away from a local pavilion.
Cover: A generic stock photo of two homeless people in Newcastle. Picture date: Monday May 9, 2016. Photo credit: Owen Humphreys/PA Wire URN:26280001 (Press Association via AP Images)