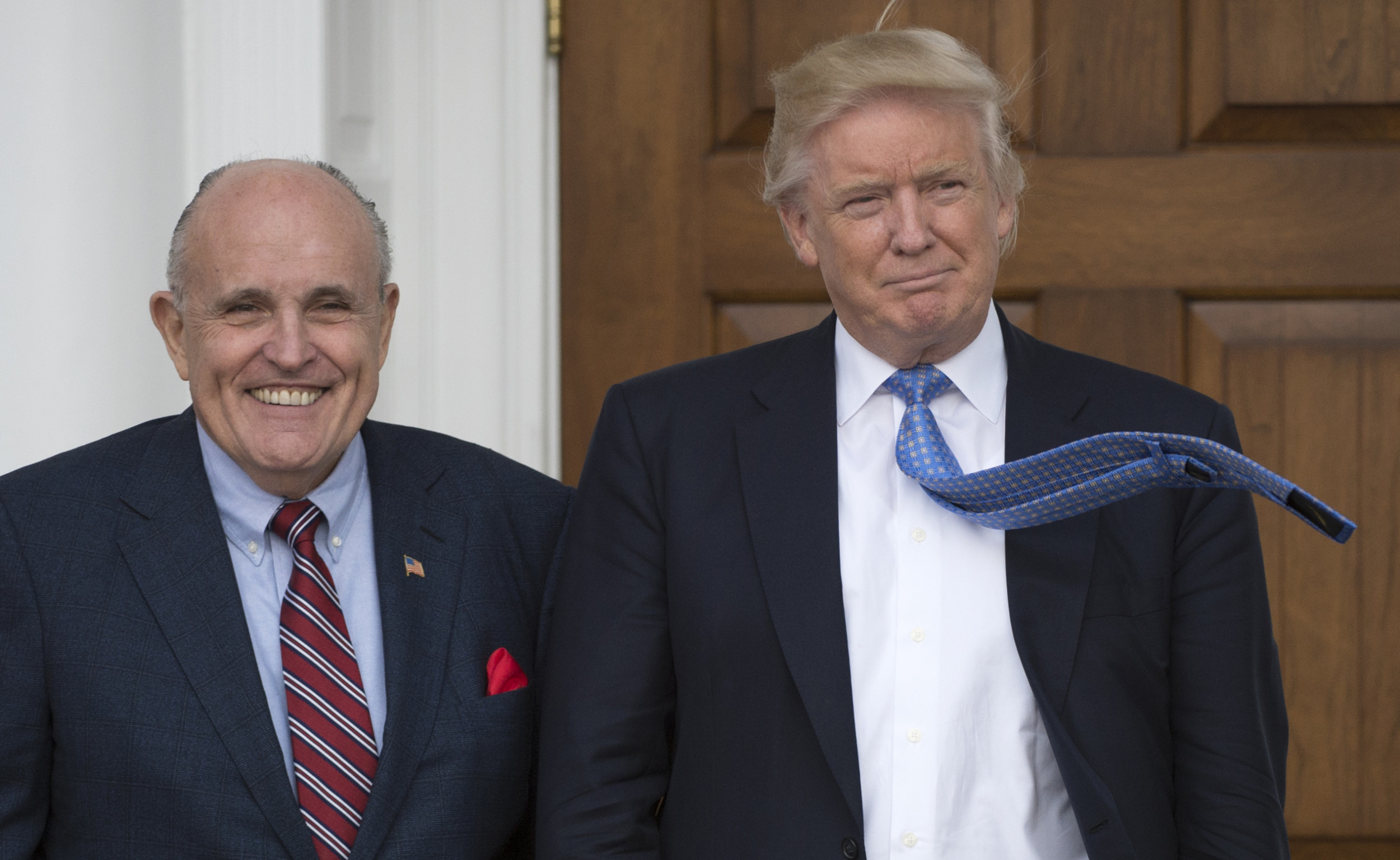 President Donald Trump attorney Rudy Giuliani dramatically teased and later shared information Sunday he gathered from "hundreds of hours of research," in what many of his supporters hope provides damning information about the Biden family's alleged dealings with Ukraine.
In one tweet, he wrote: "Evidence revealed that corruption in 2016 was so extensive it was POTUS's DUTY to ask for US-Ukraine investigation…Impeachment is part of Dem cover-up…Extortion, bribery & money laundering goes beyond Biden's….Also, DNC collusion w/ Ukraine to destroy candidate Trump."
He also made a range of claims in another tweet tying the Obama administration to "billions" of dollars in laundered money and "extortion."
"Witness Yuri Lutsenko, inheritor of Shokin's office: Records proving Amb Yovanovitch perjured herself at least twice. Doc's showing she was denying visas to witnesses who could prove Biden & Dem corruption. Clear doc proof of money laundering by Burisma & Biden's," Giuliani wrote.
Giuliani continued hyping his upcoming release of potentially damning information Saturday which Trump allies hope links the Obama-Biden administration to shady Ukraine dealings. The former Republican mayor of New York City capped a week of right-wing interviews in which expressed his belief in the "deep state" conspiracy to take down the president by teasing a Twitter thread he claims will finally reveal his Ukraine findings. Giuliani was in Kyiv, Ukraine earlier this month to meet with Ukrainian lawmaker Andriy Derkach, who the Washington Post reported is a "key figure" seeking to build a bi-lateral case against Hunter Biden.
"In my next thread of tweets I will be sharing some of the evidence I have garnered through hundreds of hours of research. Turn notifications on & stay tuned," Giuliani teased on Twitter Sunday morning.
Last week, Giuliani visited the White House to brief Trump on his findings from his latest Ukraine trip, House Intelligence committee chairman Adam Schiff told ABC News Sunday. Giuliani's dramatic tweet comes as the House prepares to vote on sending two articles of impeachment against Trump – abuse of power and obstruction of Congress – over to the Senate for trial.
As the Kyiv Post reported earlier this month, Giuliani engaged in his latest "dirt-digging" trip against the Bidens on December 4. He arrived at the Ukraine capital city's Zhuliany airport unannounced through the low-cost Wizz Air airline. He has met with at least two current and former Ukrainian lawmakers who have expressed desires to investigate the Bidens alongside U.S. officials.
"Rudolph Giuliani has arrived in Kyiv. We met up immediately to discuss the establishment of the Friends of Ukraine STOP Corruption interparliamentary group," KGB-trained Ukrainian lawmaker Andiy Derkach wrote in a Facebook post, earlier this month. Derkach posted photographs of the meeting and said an "American television company" was there to film the meeting, which the Kyiv Post speculated was the right-wing One America News (OAN) network.
Giuliani turned to Derkach as President Volodymyr Zelensky and his administration seek to distance themselves from any speculation on whether they would carry out investigations Giuliani is pushing which are beneficial to the Trump 2020 election campaign.
Giuliani has been hyping the findings of his European trips throughout the week, even telling former Deputy Assistant to the President and right-wing host Sebastian Gorka his trips went "very well."
"American people have already made up their mind on this #ImpeachmentScam This is a SMOKESCREEN for the Obama-Biden administration's corruption. It will soon be proven," Giuliani tweeted earlier this week.
Reactions to Giuliani's Sunday morning teaser tweet ranged from mockery to excitement to reminders he refused to comply to a House subpoena in September about his repeated requests to explain his Ukraine trips.
"Back in September, the House served you a subpoena for these materials. You refused to comply. Why should we believe anything you claim now, given that you refused to produce, under penalty of perjury, the actual evidence underlying it?" replied attorney Max Kennerly, posting a photograph of House Foreign Affairs Committee chairman Eliot Engel's demands about his Biden investigation demands.
Trump Students founder Ryan Fournier expressed his excitement for the potential findings, "Can't wait!"
"Everyone is underestimating @RudyGiuliani at their peril. He was the only guy in NY to beat the criminals, Dems, and the state GOP establishment during his run and tenure as mayor. When this is all said and done, Rudy will have people crying and shaking in the fetal position," remarked Newsmax's John Cardillo.