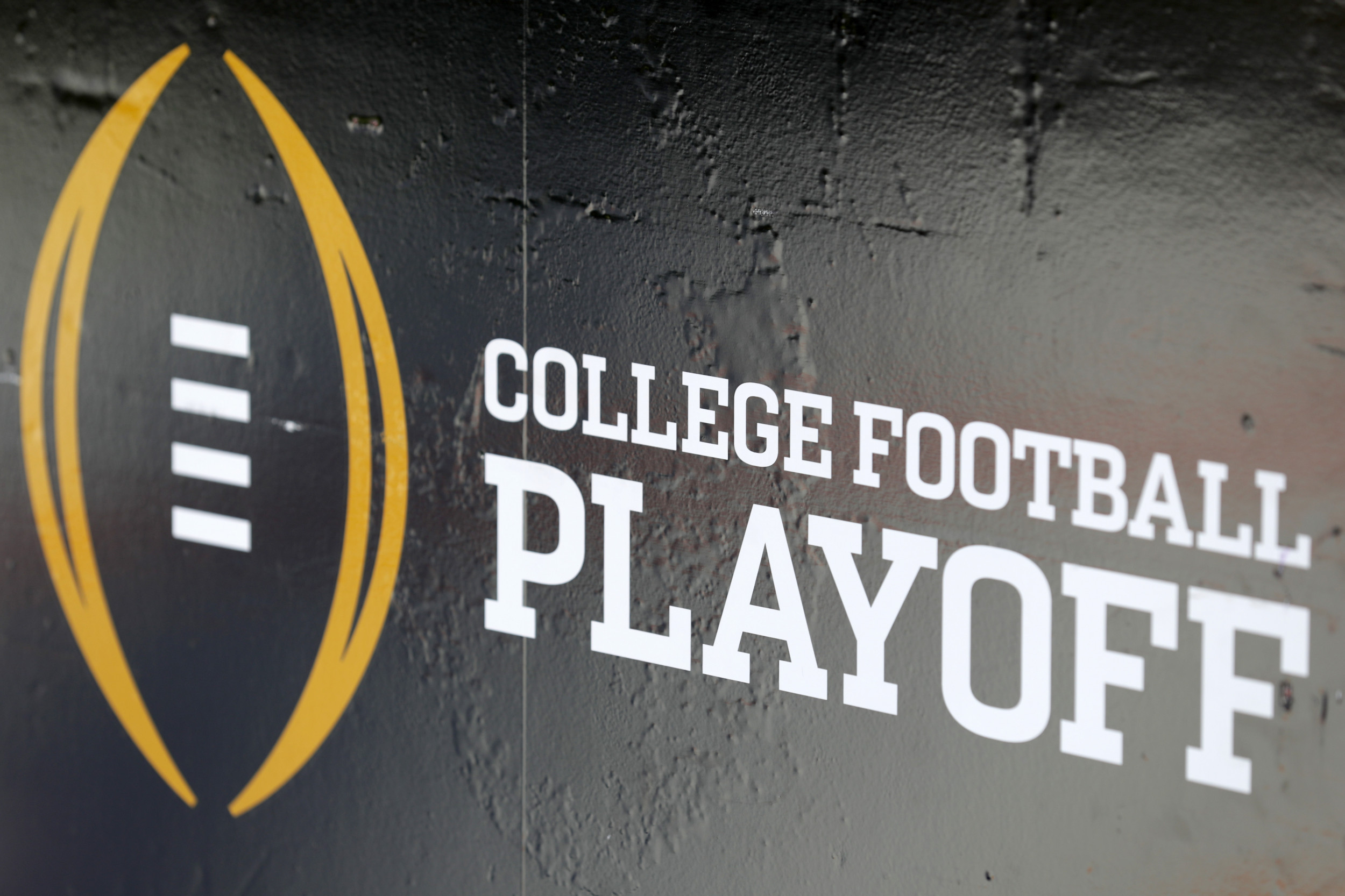 With the 2019-20 College Football Playoff (CFP) looming ahead, some of the commissioners from the Power 5 conferences have begun to weigh in on the idea of expanding the playoff to eight teams instead of four.
The four team playoff began in 2014, changing the dynamic of college football. But ever since, the idea of expansion has been a constant topic of discussion with some supporting the idea while others want to stick with just four teams.
According to Brett McMurphy of Stadium, BIG 10 commissioner, Jim Delany was in favor of expanding the playoffs.
"I could be under the right circumstances," Delany said per McMurphy.
In a reply to McMurphy's tweet, Ross Dellenger of Sports Illustrated stated that an athletic director for one of the Power 5 conferences said discussions of an eight-team expansion have begun.
"A Power 5 AD in New York this week said a specific 8-team playoff model is circulating around the CFB world that would incorporate bowls, including a bowl-sponsored national championship game. The model: 5 auto bids for P5 champs, 2 at-large, 1 Group of 5," Dellenger wrote.
PAC 12 commissioner Larry Scott also spoke about how more and more conference commissioners have begun talking about the possibility of expanding to eight teams and said "the process has started" according to McMurphy.
On the other side of the argument, BIG 10 commissioner Bob Bowlsby said recently that a four-team playoff makes the most sense.
"There's a lot that's right about the four-team playoff," Bowlsby said during a press conference before the BIG 10 conference championship game. "I wouldn't jump to any conclusions on it," he added.
SEC commissioner Greg Sankey has not spoken about the expansion recently, but in April, he said four teams is a model that works. "Four works. It has worked, does work and will continue to work," Sankey said.
Like Sankey, ACC commissioner John Swofford has yet to speak on the idea of expansion in recent days, but in January he was asked if he thinks the four-team format works best.
"I think it's reasonable to evaluate it," Swofford said according to ESPN, but added that "to this point I think it would appear that the answer is yes."
Through six years of the CFP, only the 2014 game has seen a team outside of the SEC or ACC play for the national championship. That year, Big 10 representative Ohio State defeated the Pac-12's Oregon Ducks for the title.
Since then, Alabama has claimed two titles in 2016 and 2018 by defeating Clemson and Georgia. Clemson has also earned two titles, in 2017 and 2019, by defeating the Crimson Tide in each game.
This year, No. 1 LSU will face No. 4 Oklahoma in the Chick-fil-A Peach Bowl, while No. 2 Ohio State and No. 3 Clemson will play in the PlayStation Fiesta Bowl. Both games will be played on December 28 and the winners will meet up on January 14 in New Orleans to play for the national championship.