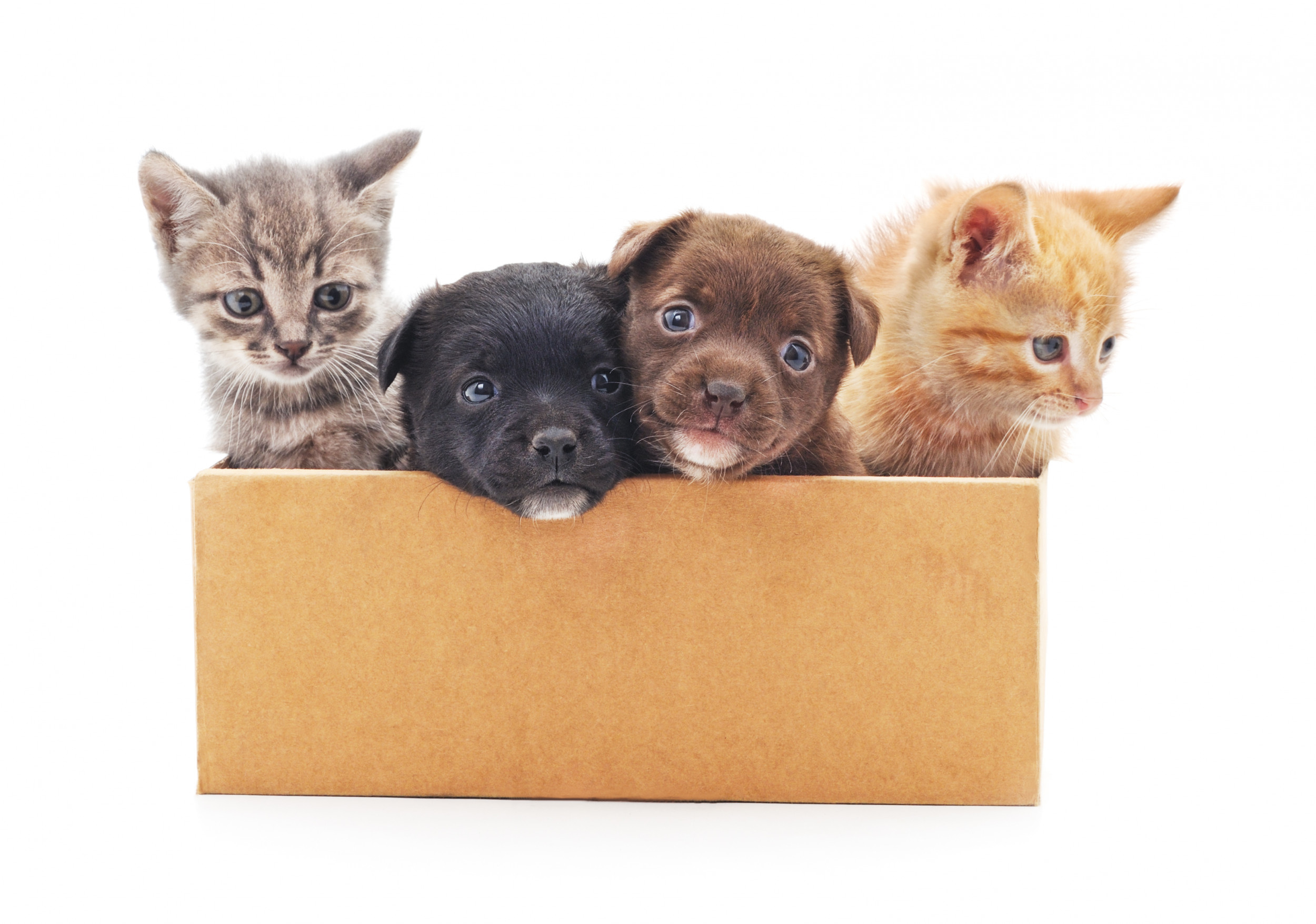 The top ten names for kittens and puppies in 2019 have reportedly been revealed, with several names making appearances on the lists of both animals.
According to the Orlando Sentinel, pet insurance company Trupanion ranked the names based on a database of over 500,000 animals. Topping the lists for both cats and dogs was "Luna," with "Bella" coming in second on both lists. Other names that are apparently popular for both cats and dogs include Max, Oliver and Lucy.
The paper lists the names as follows:
Top 10 Puppy Names for 2019
Luna
Bella
Charlie
Bailey
Lucy
Cooper
Max
Daisy
Bear
Oliver
Top 10 Kitten Names for 2019
Luna
Bella
Oliver
Charlie
Lucy
Max
Leo
Milo
Lily
Simba
As of publication, the 2019 kitten and puppy lists do not appear be included on the Trupanion website, which instead includes a different set of "top 10" lists for dog and cat names. Several names make appearances on both sets of lists, but there are some notable differences.
The time frame the lists cover is unclear, although they are claimed to be simply the "10 most popular names for cats" and the "10 most popular names for dogs."
The lists, as appear on the Trupanion site:
10 most popular dog names
Bella
Charlie
Max
Lucy
Molly
Bailey
Daisy
Lola
Buddy
Maggie
10 most popular cat names
Bella
Max
Oliver
Charlie
Lucy
Chloe
Shadow
Lily
Jack
Simba
The company's website and blog also feature a variety of other "top 10" lists for pet names.
One of the lists claims to rank the "most unique" pet names. The cat version of the list includes a Domestic Shorthair named "Captain Scurvy Purr" and a Burmese called "Mr. Eddie Trouserpants," while the dog list pays tribute to Yorkshire Terrier "Beatrix Hollywoof" and a Great Dane known as "Sir Willemstad of Curacao."
Other lists on the site include pet names inspired by U.S. presidents, a ranking of pets named after celebrities and a listing of the names of company employee pets. The blog also includes a list of "Ten Galactic Cat Star Wars Names," just in time for the December 20 release of Star Wars: The Rise of Skywalker. "Finn" tops that list with 2,776 cats with the name in the company's database, while the bottom of the list finds only 26 cats named "Darth Vader."
Trupanion is one of around a dozen U.S. providers of health and life insurance for pets. According to the Insurance Information Institute, 2.43 million pets were insured at the end of 2018, an increase of 17 percent from the previous year. Dogs are said to represent 88.9 percent of insured animals.