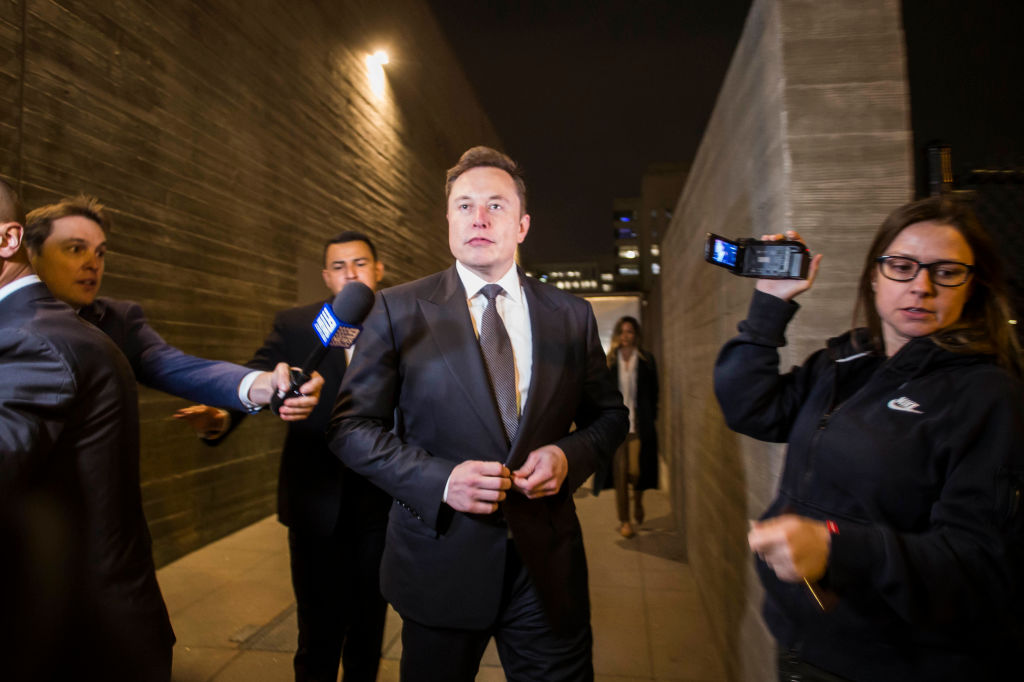 Lin Wood, attorney for the Thai cave diver Vernon Unsworth, said that awarding $190 million dollars in damages to her client would be fair compensation for Musk's having branded Unsworth "pedo guy" on Twitter during a fight over the Tham Luang rescue.
Unsworth and Musk came into conflict in August of 2018, when Unsworth mocked Musk's attempt at developing a submarine to transport the trapped soccer players from the flooded cave to the surface. Unsworth told CNN that Musk's gesture was a "PR stunt" and Musk "[could] stick his submarine where it hurts."
The submarine was ultimately never used, though it was quickly constructed and delivered to the dive site in Thailand.
In response to Unsworth's comments, Musk tweeted that he'd never seen Unsworth any any point during the attempted rescue, and challenged him to show the final rescue video to prove Musk's claim that he could get one of the subs into cave 5, where the rest of the soccer players had awaited rescue. Musk then claimed he didn't need to see the video after all.
"You know what, don't bother showing the video. We will make one of the mini-sub/pod going all the way to Cave 5 no problemo. Sorry pedo guy, you really did ask for it," Musk wrote in a now-deleted tweet.
Musk testified on Tuesday that his use of "pedo guy" was not intended to mean "pedophile" but "creepy old man" and he also maintained that the tweet "was obviously a flippant insult, and no one interpreted it to mean pedophile." Unsworth replied that he felt he had to sue Musk for defamation because otherwise the charges would seem true.
This is a claim that Wood called "a lie" during her closing arguments, and she also claimed that Musk had lied when he said he'd apologized to Unsworth.
But how would this suggested decision stack up against money awarded on other big-name libel cases? Here's what happened in two of the best-known libel cases in recent history.
Hustler Magazine v. Falwell
A landmark libel case, pastor Jerry Falwell sued Hustler Magazine, its distributor, and its publisher, Larry Flynt, after Hustler published a satirical ad in the magazine's November 1983 issue for Campari Liqueur which depicted Falwell as an incestuous drunk.
Falwell sued for libel, invasion of privacy, and intentional infliction of emotional distress, and won a $150,000 jury judgement for the latter charge, approximately $378,000 in today's money.
But an appeal led to the case being tried before the Supreme Court, which ultimately sided with Flynt's freedom of speech over Falwell's argument of emotional distress.
After their hard-fought legal battle, Flynt and Falwell later became friendly.
New York Times Co. v. Sullivan
Sparked when the New York Times published an ad in 1964 from Martin Luther King Jr. supporters entitled "Heed Their Rising Voices," a critique of the treatment of civil rights activists by Montgomery, Alabama police officers. L. B. Sullivan, Montgomery's one-time police commissioner, sued the Times for libel.
While a jury ruled that inaccuracies in the ad amounted to libel and awarded Sullivan $500,000 in damages—or about $4 million adjusted for inflation. The paper appealed the verdict to the Supreme Court.
In a 9-0 judgement, the court found that the previous ruling was a violation of the First Amendment. The verdict resulted in the court's adoption of the "actual malice" standard. "Actual Malice" means that if a public official or public figure sues a news outlet for libel or defamation, they must prove that the statement was published "with knowledge that it was false or with reckless disregard of whether it was false or not." The standard does not apply to average citizens suing for defamation.