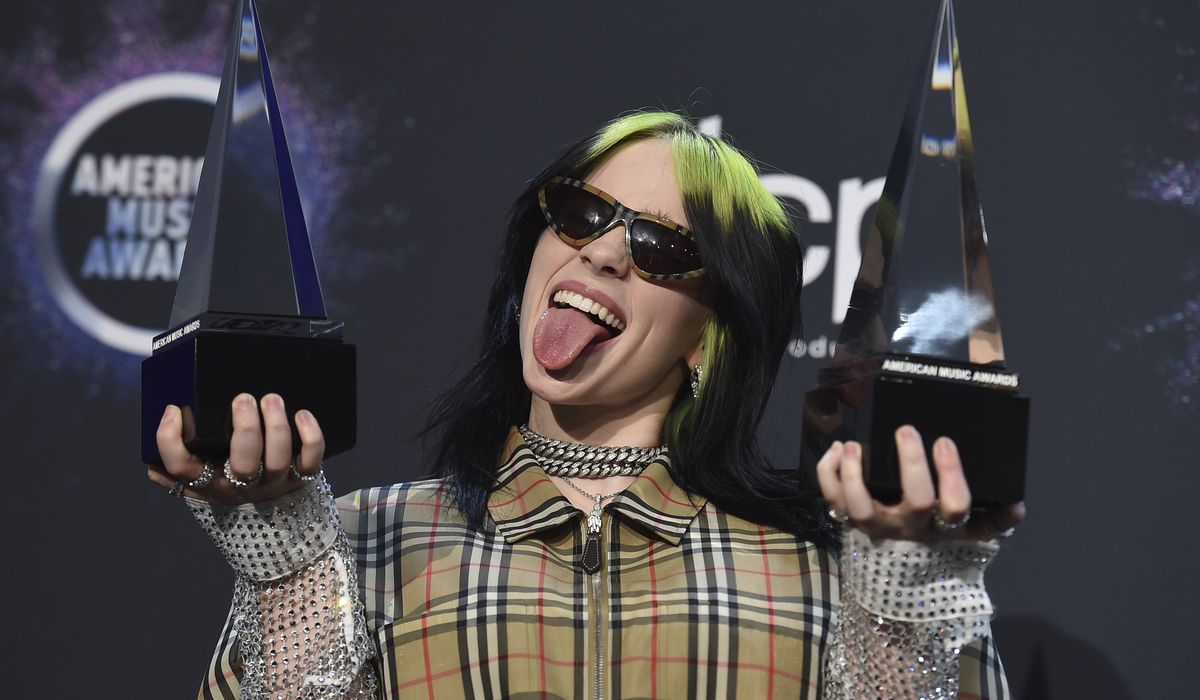 Teen pop star Billie Eilish lamented in a new interview that she's pretty certain President Trump is going to win re-election.
The 17-year-old "Bad Guy" singer, who recently made Grammy Awards history as the youngest nominee to ever receive nominations in the Big Four categories, told The Los Angeles Times that she's "pretty worried" about the outcome of next year's election.
"I'm pretty worried about [2020]," she said. "I think stupid Trump is probably going to get reelected, and that makes my heart break. You know, some people just love horrible people. It's weird."
Ms. Eilish, who plans to cast her first vote after turning 18 later this month, said she still hasn't decided on a candidate.
"I'm going to do all my research," she said. "I don't know what the right thing is, but I think it's so funny when a lot of adults think that they know what's right."
---
---
Ms. Eilish said she is doing her part by setting up voter registry booths with Greenpeace and Global Citizen at every show on her Where Do We Go tour, The Times reported.