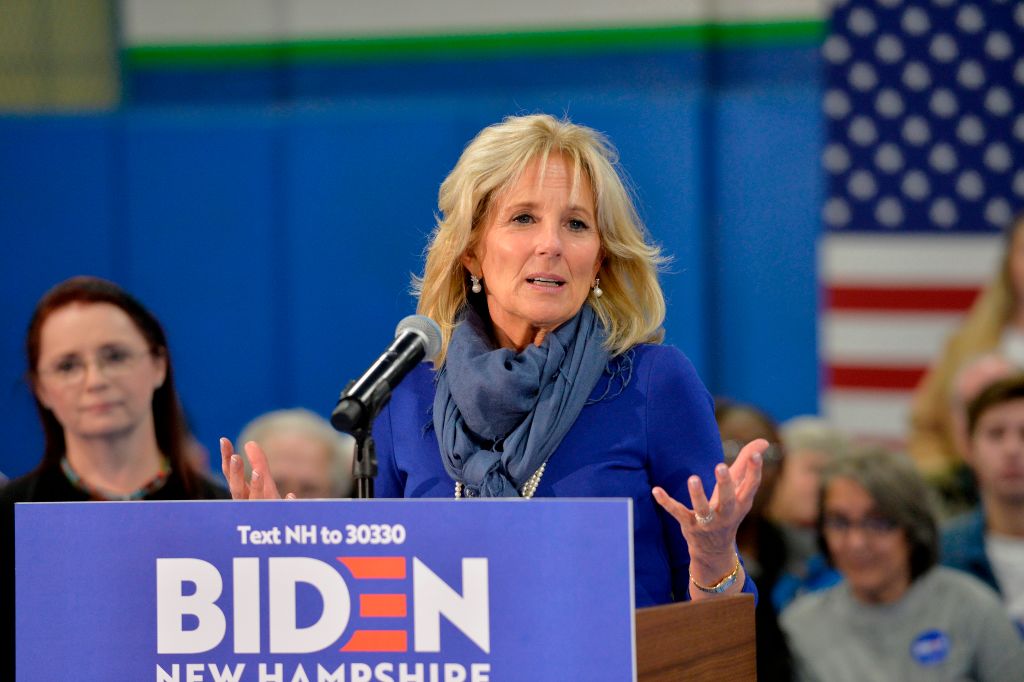 Jill Biden said Tuesday that campaigning beside her husband Joe Biden has convinced her that most Americans are "disgusted" with President Donald Trump for allegedly enlisting Ukrainian assistance in discrediting Joe and her son, Hunter.
"People know who Donald Trump is… They know it's a lie," Biden said, speaking to the Associated Press, adding that Trump was providing the American public with "a distraction" from accusations of alleged Russian interference in the 2016 election.
"It's pretty disgusting, as a matter of fact, that our president has invited other countries to get involved in our elections," Jill Biden said. "People are pretty disgusted by that." She added that American citizens "don't want foreign interference in our elections."
She also had strong words for Trump's focus on the business dealings of her son, Hunter.
"I see Hunter. I know how he's doing. I'm his mother. There's nothing better than your mom coming up and giving you a hug and saying, 'Honey, I love you and it's going to be OK,'" she said.
"His name is out there day after day after day, with Trump pounding and pounding and pounding. So, you know, I'm a mom. I'm his mom," Biden added.
"This election is a referendum on character, and I think people know Joe that way … they know what kind of man he is," she said. "I think they admire Joe, and they want a president they can feel proud of. Joe is that person."
She then expressed her frustration over the media focusing in on her husband's verbal gaffes while on the campaign trail.
Biden said that Biden's base are more worried about serious matters unrelated to his verbal slip-ups, noting that she herself has made verbal gaffes while campaigning alongside him, once calling the NRA, the National Rifle Association, the "NEA," the National Endowment for the Arts.
"They don't care whether Joe says one thing and then it's another thing. … They know it's a slip of the tongue," she said, citing a woman they met in Iowa who was concerned about being able to afford insulin.
Biden was recently the center of another apparent gaffe, when Joe Biden nibbled on one of her fingers Monday during a stop on their "No Malarkey" bus tour.
The picture of the former vice president nibbling her digit went viral. Dr. Biden later responded to a comment by Meghan McCain on The View.
"It was silly, and they clearly still love each other and are playful," McCain said.
"Guilty, we do still love each other!" Biden tweeted.