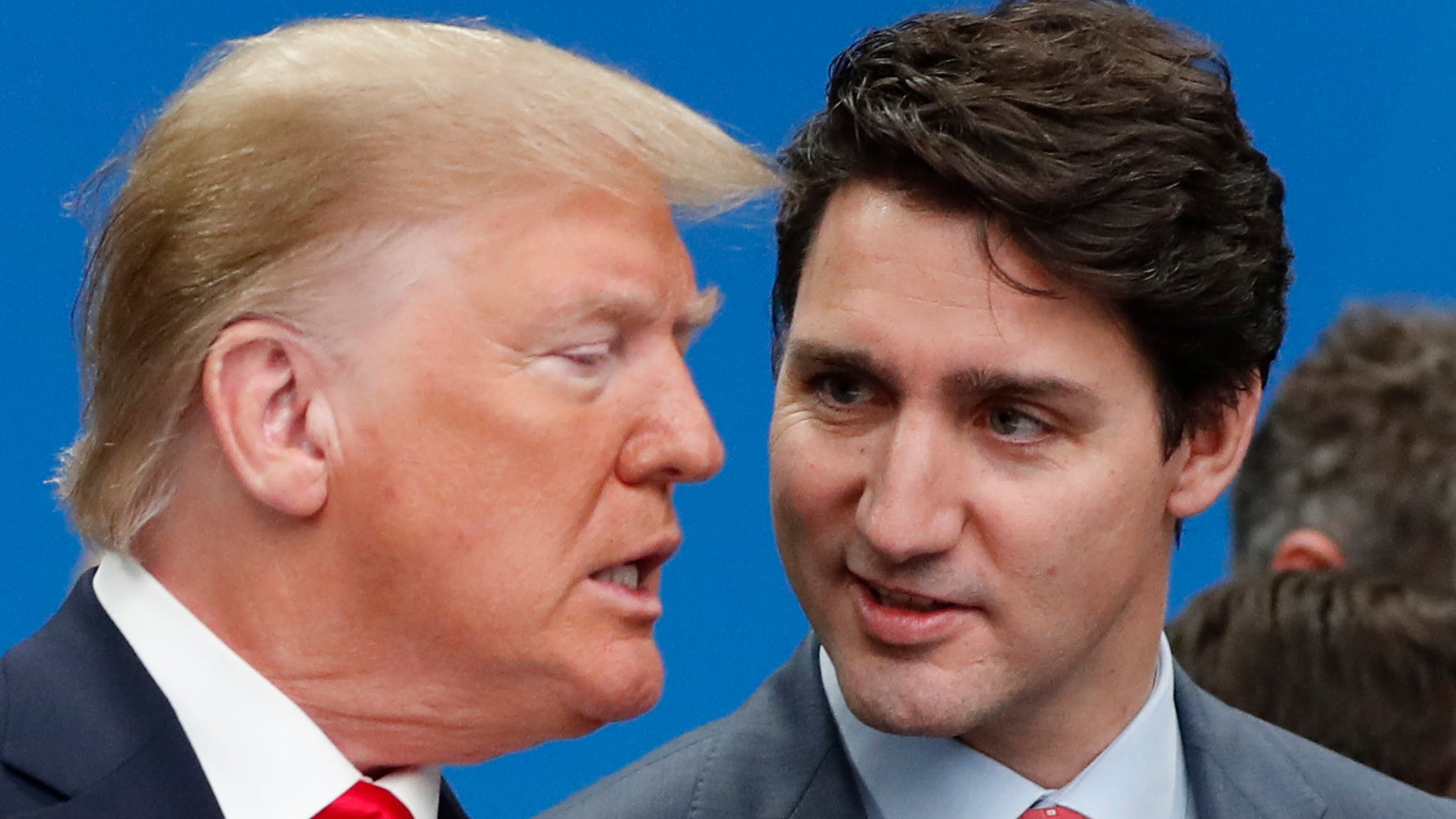 Footage filmed at the NATO summit on Tuesday night appeared to show Trudeau gossiping about Trump with French President Emmanuel Macron, British Prime Minister Boris Johnson, Dutch Prime Minister Mark Rutte and British royal Princess Anne.
Check out the video here:
Trump was asked during a joint press conference with German Chancellor Angela Merkel on Wednesday afternoon about "Trudeau talking about you last night."
"Well, he's two-faced," Trump replied.
After a pause, he continued: "And honestly, with Trudeau, he's a nice guy. I find him to be a very nice guy."
Trump then suggested Trudeau was "not happy" with his request for Canada to contribute more money to NATO.
Check out Trump's response here: