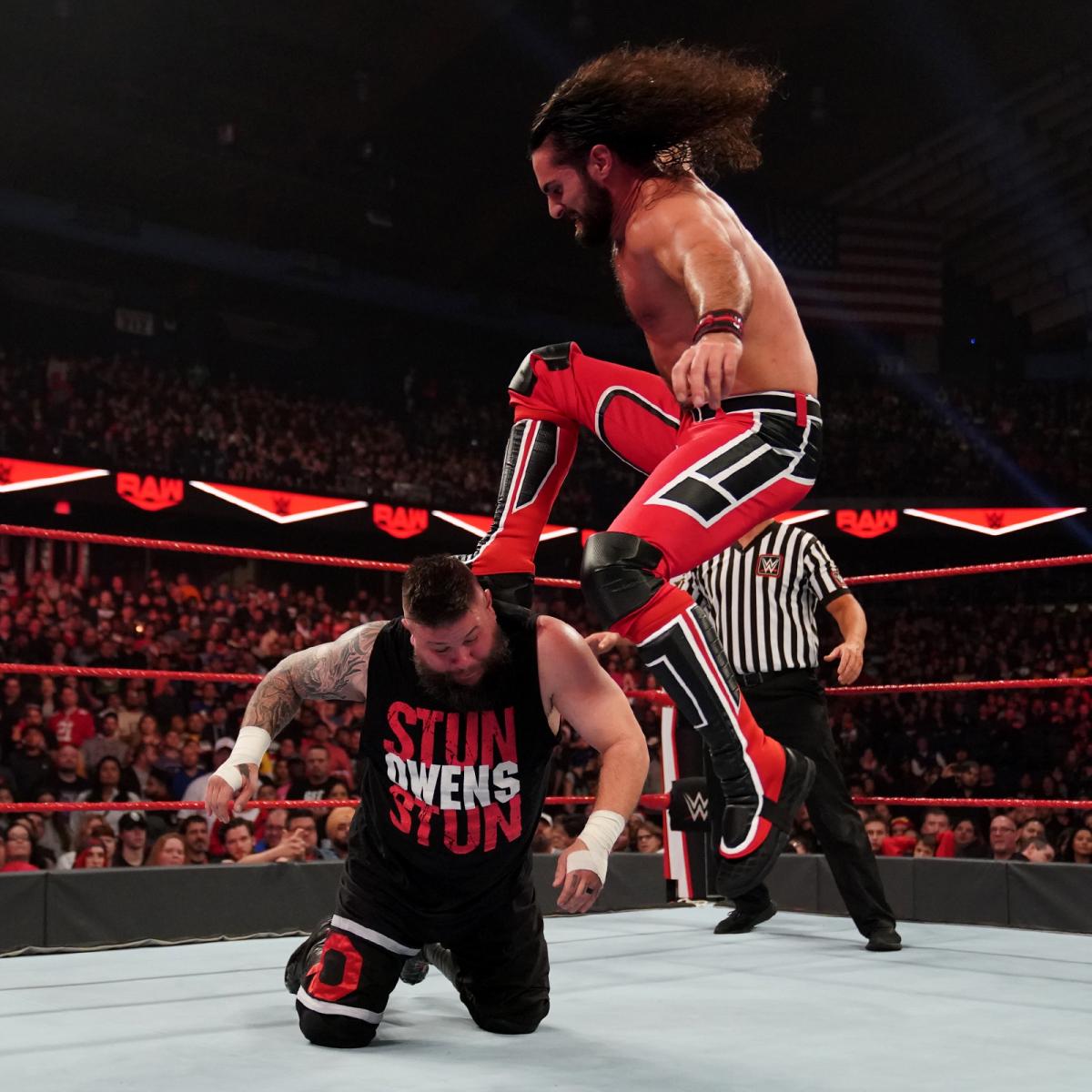 The biggest development on Monday Night RAW after Survivor Series has been the slow heel turn of Seth Rollins.
Although "The Architect" feels his actions of calling out the RAW roster after their loss on Sunday was justified. Kevin Owens, on the other hand, took his frustrations out on Rollins by hitting him with the Stunner and taking the former Universal Champion to the limit in the main event.
However, the Authors of Pain came out and took out KO before leaving Rollins alone in the ring confused. Are we getting a new faction or are the AOP taking out anyone in their path? Seth Rollins says he will explain his actions tonight.
In the women's division, Charlotte Flair will take on both Asuka and Kairi Sane in a handicap match. Flair and Asuka have been at each other's throats for a few weeks now, and now she wants to take out The Kabuki Warriors at the same time. Can Flair defeat the Women's Tag Team Champions alone or will she need some help?
Here's everything that happened on the December 2 episode of Monday Night RAW.
WWE MONDAY NIGHT RAW LIVE RESULTS
Opening Segment
Charlie Caruso is waiting in the back as a car brings AOP to the arena. She asks them why they didn't attack Seth Rollins last week.
AOP talk in their native languages. Charlie asks for them to translate when they simply say she looks lovely tonight.
Samoa Joe joins Vic Joseph and Jerry "The King" Lawler on commentary tonight.
Seth Rollins promo
He says that he may have gone overboard with his comments last week and he wants to apologize. He first wants to apologize to the WWE Universe and to the locker room.
Rollins says he wants to apologize to Kevin Owens specifically and asks for KO to come to the ring.
Kevin Owens comes out and accuses Seth of using the AOP last week. Rollins says he had nothing to do with the AOP's attack. Owens doesn't believe him when AOP interrupt.
AOP talk in their native language before challenging KO and Seth in a tag team match tonight.
Seth says he's in. KO on the other hand says that he knows how this will end and wants to have the match now. Seth Rollins says that he's out and walks past AOP. KO says that he wants a piece of AOP and calls them out. Authors of Pain laugh and walk to the back.
Kevin Owens says that he's ready for a fight and wants anyone to come out from the back to fight.
Backstage
Bobby Lashley and Lana are seen walking backstage and commentary asks if Lashley is heading to the ring.