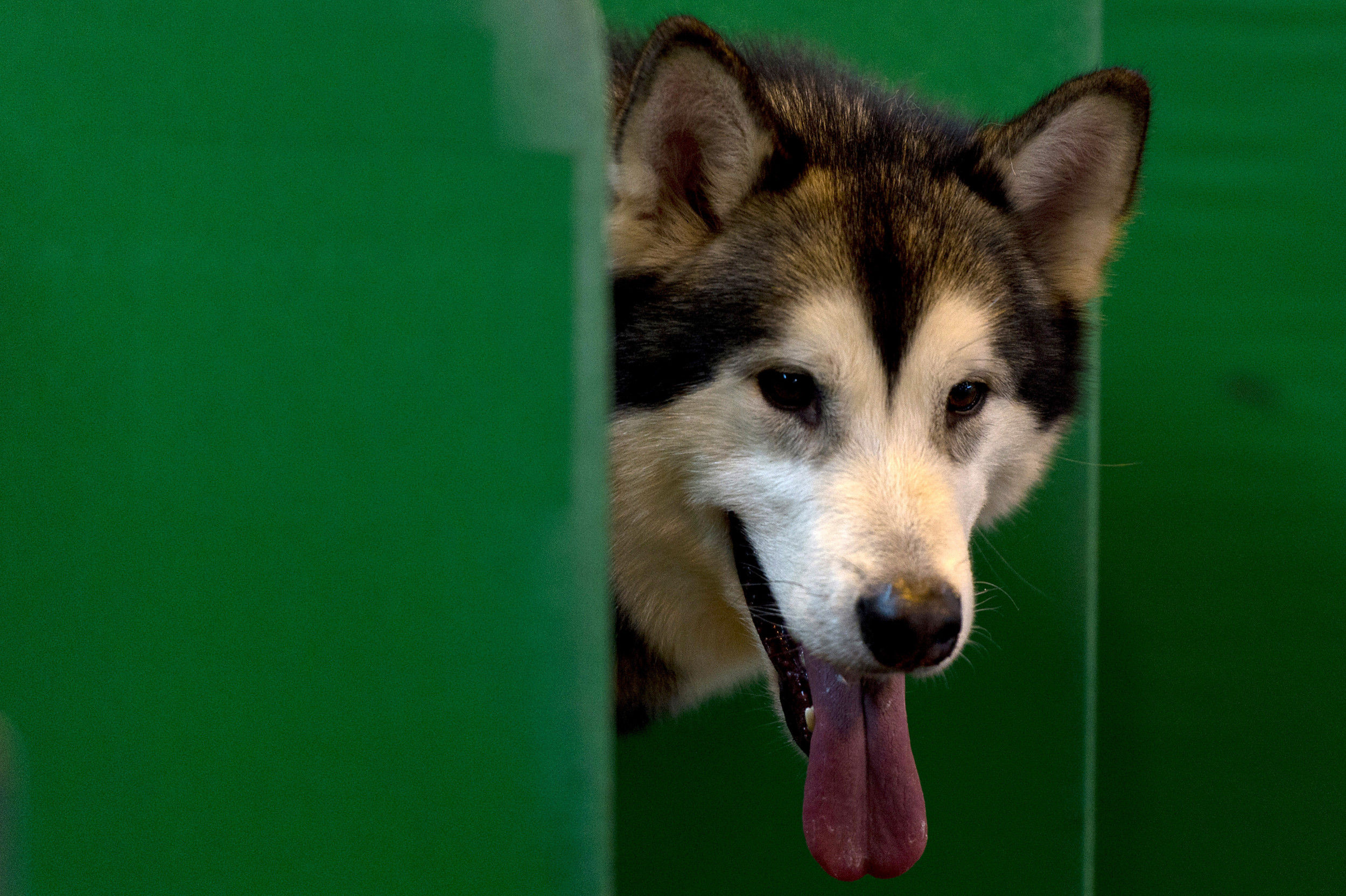 A husky dog in the U.K. caused a house fire after turning on a microwave.
The pooch switched on the appliance while it was on a worktop at the home in Stanford-Le-Hope in South-East England.
According to the Essex Fire Service, a packet of bread rolls that were inside the microwave then caught fire, causing a small blaze.
The owner of the home was not in at the time, but spotted smoke emitting from the kitchen using a camera feed on his phone.
Firefighters put out the fire without the house sustaining any serious damage. The dog was also not harmed during the incident.
Geoff Wheal, watch manager at Corringham Fire Station, said: "Clearly this is a very strange incident involving the man's dog, but it could still have been more serious.
"When we arrived, the kitchen was filled with smoke. Firefighters ensured that the damage did not spread beyond the kitchen area—but it demonstrates that microwaves shouldn't be used to store food when they aren't in use.
"Our advice is to always keep your microwave clean and free of clutter or food and any packaging. Animals or children can turn them on more easily than you might think—so please don't run the risk."
Earlier this year, a dog in Florida was praised after it helped save its elderly owner's life by alerting her to a small fire inside her home in Holiday.
Bubba the boxer woke up his owner, who only wished to be identified as Laverne, after her iPad caught fire while she was sleeping.
The electronic device was charging when it caught alight. After smoke began to fill the bedroom, Bubba ran in and nipped at Laverne's hand to wake her up and alert her to the danger.
"You know, he scared me," Laverne told WFLA. "He came through that door like he was a gorilla. He knew I was in trouble."
She added there was extra danger as her home bedroom contained oxygen tanks that she needs to survive.
"They said the chemicals alone would have filled the house, and if I had not woken up, I probably would have died in bed, and the tanks could have exploded," she said.
Laverne said she threw her iPad away following the fire.
"I may not know how long I have, but I am here with my dog and happy," she added. "I love him, and he loves me. He saved my life. My hero, that's how I really feel about him. He's my hero."