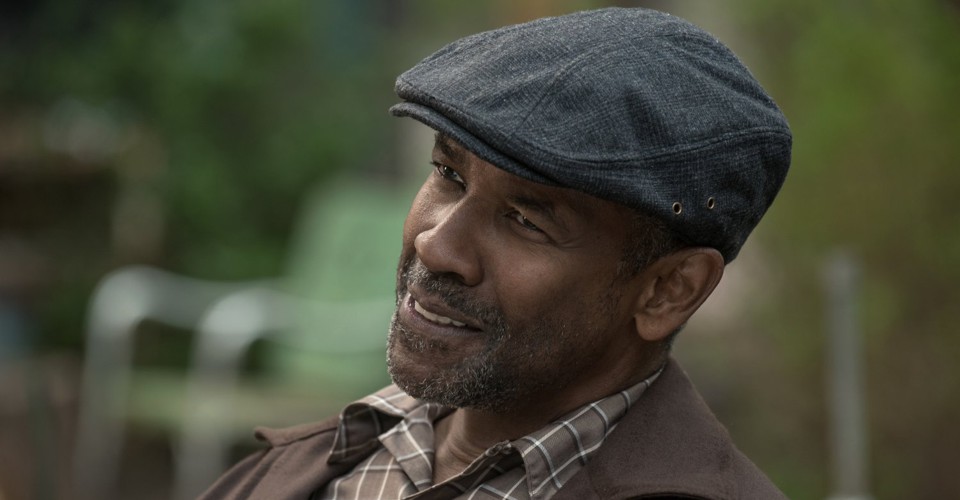 Proof of that stardom is the simple fact that Washington made Fences, a project that has long been ignored by Hollywood because its author, August Wilson, had always insisted on hiring an African American director to adapt his Pulitzer Prize-winning play to film. In 1991, The New York Times reported on Wilson's efforts to convince Paramount Pictures to hire someone like Spike Lee, Gordon Parks, or Charles Burnett—legendary names in the industry—and the studio's intransigence on the issue, despite the involvement of A-lister Eddie Murphy.
In the intervening 25 years, the script bounced around the industry and was reworked by Wilson before his death in 2005. In 2009, the producer Scott Rudin offered it to Washington, who agreed but wanted to mount it as a Broadway revival first. Even after the play's short Broadway run in 2010, it took years for Washington (who had directed two other films, Antwone Fisher and The Great Debaters) to make the movie, and what he produced feels reverent and intimate. Fences is a hallowed piece of playwriting, and the film radiates respect for Wilson's words, stripping away almost everything (from elaborate sets to camera movements) to live in its long, winding monologues and shocking, dense bursts of exposition and plot.
Fences at times feels like a showcase—a preservation of Wilson's most famous work that is truest to his vision, rather than its director's. But it's also a showcase for Washington as an actor, a chance for him to channel his incredible charisma into a part that slyly comments on it. Troy Maxson, the protagonist of Fences, is a charming motormouth who spends much of the film holding court on various topics, some trivial, others not. His magnetism belies his malevolence. Troy is a seemingly settled, stable family man, but he boils with resentment, real and imagined, over the errant path of his life and the athletic achievements of his son, who he fears will eclipse his own past as a baseball prospect.
There aren't many actors who could pull off what Washington attempts in Fences—to make a stagey film that's profoundly un-cinematic in a lot of ways and that leans heavily on its performances. There's little for Washington to hide behind. It'd be so easy for the film to feel inauthentic, like a museum piece in which monologues are delivered direct to camera just for some archival purpose. But Fences feels like a living, breathing work of character, a granular examination of a man's passions and insecurities, and, especially as it races to its conclusion, the story of a woman (Troy's wife Rose, played by Davis) who finally begins to acknowledge and push back against her husband's stifling flaws.
Fences simply could not have been produced without Washington's sway, but more importantly, it's a film that succeeds (and was nominated for Best Picture and Adapted Screenplay along with its leads) because of Washington's understanding and care for the material. In recent years, his movie appearances had largely concentrated on action films and thrillers, a genre in which he has always excelled—projects like The Equalizer, The Magnificent Seven, and 2 Guns. Fences was a departure only in that it was the first serious non-genre work he had taken on since Flight in 2012 (which led to his last Oscar nomination).